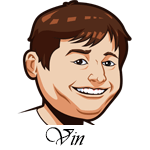 Follow @SBTSportBetting
We did a lot of content leading up to the NFL Draft as we thought it might be one of the biggest NFL Drafts in history and it turned out to be exactly that. A total of 55 million viewers watched over the three days between ESPN, ABC, and their digital channels. Round 1 had 15.6 million viewers on Thursday, but even more impressive was Saturday's Rounds 4-7 which averaged more than 4.2 million viewers. That is up 32% from last season and it's just amazing to me that people would watch this level of the draft.
The Seahawks made draft moves to shake up their offensive line and then really shook it up as they released center Justin Britt and right guard D.J. Fluker. These moves will clear $8.5 million in cap space with the team looking to replace them with free agents B.J. Finney and Chance Warmack, as well as top pick Damien Lewis. The offensive line has been a problem for the Seahawks forever as the team often relies on the unique talents of Russell Wilson to get them out of jams.
Right now is when I would normally be posting a ton of baseball tips each day, but that league remains in limbo. Each team has guaranteed to pay their baseball-operations employees through May 31 and according to a recent report, that date is no accident. There have been numerous plans for the season put in place including the Arizona-only plan and a four-city or five-city plan as well. It's really looking like June or July will be the time when baseball will make a tough decision and possibly return.
Notable Upcoming Bets:
CS:GO Clutch Betting Tips:
The matches taking place are part of Clutch season two and are all best of two. That can make picking a winner difficult as the likelihood of a dram is so strong. To bet on one of these, you need to be pretty sure that the team you are betting on has the potential to sweep.
I see that in Vivo Keyd versus Alma today. Keyd have looked really strong and with nuke or vertigo in action, should be a victory for them. While Alma is a team that has looked poor and has struggled at times to even win a single map this season. Alma is likely to go with inferno or dust, and that is just not a match-up that looks good on paper. Of the two games today, this looks most likely to be a clear win for one team.
NFL 2020 Sims:
As always, you can watch these games at https://www.twitch.tv/livefootballsims. We're looking at tonight's late game where the New England Patriots face off against the Atlanta Falcons.
The virtual Patriots have really struggled on offense with Brady not being able to carry their poor crop of receivers. Atlanta was a bit of a letdown throughout the season with their offense not showing up in the sims as much as you'd think it would. Both offenses have been quiet in recent games and this looks like a good spot to grab the under.
Bet Patriots/Falcons Under 60.5
Follow @SBTSportBetting