April 28th, 2016 Betting Tips: MLB, NHL, NBA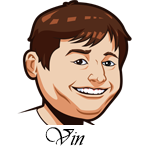 By
After a crazy week of basketball, the Warriors are on their way to the second round and the Heat and Clippers are on the brink of elimination. You have to think that the Warriors are hoping that are hoping the Clippers can somehow make this a seven game series against the Blazers so that they can get another day for Curry to potentially come back. I don't think they will be as lucky though and the next round series could be very interesting.
There is only one basketball game tonight between the Celtics and Hawks. This has been a good series with the home team winning every single game, but the Hawks have a chance to close it out tonight. The Hawks are the better team here and a lot of what the Celtics have done feels like smoke and mirrors, but wins are wins. It should be interesting to see who prevails and plays the Cavs in the next round.
We also have a full slate of baseball today and the NHL playoffs are in full swing. We have a lot to get to so let's not waste any more time and get right into the tips.
NBA Betting Tips:
Despite this being a 3-2 series and relatively competitive, the Hawks hold a +4 point advantage in points per game, a 2% edge in shooting percentage and have made 12 more threes in the series. These are just numbers, but they do paint a picture of one team that has played better on offense overall. The Celtics wins have come from bad shooting performances from the Hawks and amazing performances from Boston's role players. I feel much safer betting on the former than the latter. Hawks -2.
#1 Sportsbook Online for Americans

Good deposit bonus, lot of unique bets & props. Excellent mobile & live betting.
NHL Betting Tips:
The Capitals and Penguins series is probably the biggest of the playoffs that we have seen thus far. Crosby vs Ovechkin is the stuff that dreams are made of and this should be a great series. The Caps had a great run all year and were the best team by a wide margin. While the Pens were able to overcome a slow start and finish strong. This series, like most this time of year, will come down to goaltending and I have to go with the Caps in that case. Braden Holtby has been getting it done all year while the Penguins have been going with their backups in place of Marc-Andre Fleury. Tonight that difference will shine through as the Capitals -132 take game one.
MLB Betting Tips:
The pitching match-up of the night takes place in LA as the Kenta Maeda of the Dodgers takes on Jose Fernandez of the Marlins. Maeda has had an amazing start to the year, going 3-0 with an amazing 0.36 ERA in four starts. He goes against Jose Fernandez who has had a decent start, but is a threat to strike everybody out on any given night. The total on this one is set at just six and a half runs and that seems like a stretch. For this game, we have to go with the Dodgers -126. Fernandez hasn't made it past the sixth inning in any of those starts and the Miami bullpen is hittable. Plus, Maeda-mania is running wild and who am I to go against it?
If you are looking for run scoring tonight, look no further than the White Sox and Baltimore Orioles game. The Orioles have hit lefties hard thus far this season while the White Sox' John Danks has been tagged for five runs in two of his last three starts. Tyler Wilson is making only his second start of the season, but in the first he gave up three runs over five innings. The way these two teams have been playing as of late, I can definitely see this one going over 8.5 runs.
#1 Sportsbook Online for Americans

Good deposit bonus, lot of unique bets & props. Excellent mobile & live betting.