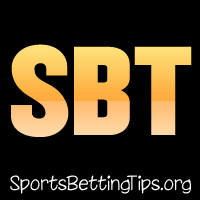 Follow @SBTSportBetting
The Boston Celtics dominated the Milwaukee Bucks last night and went through to the next round with a 112-96 victory. Home court was a deciding factor in this series.
In the other game, the Golden State Warriors gave the Pelicans a thumping. What a great 2nd quarter that was. It really shows just how good the Warriors are and Curry is expected back for game 2 which will be huge.
It'll be interesting seeing how his return affects the team. You'd think positively….but sports can be funny at times.
We move onto today with a Game 7 decider with the Pacers going to Cleveland, and the Jazz vs Rockets series tips off today. Both are early games at 1pm EST and 3:30pm EST.
Let's get to it:
Pacers vs Cavaliers Game 7 Betting Tips:
Graeme: The Pacers got it done in Game 1 in Cleveland and they need to do it again here. It all depends on LeBron of course – if he is held below 30 points they've won and above they've lost.
The point spread for this one is 5.5 and that makes it tricky as I do believe the Cavs will win and LeBron will step up. However they've had tight wins over the Pacers by just 3 points, 4 points and 3 points.
Based on that you'd think the Pacers would be the bet but I'm going to go with Cavs -5.5. They're building up the Game 7 stuff so much and I think that's going to affect the Pacers – LeBron is going to step up big and they walk all over them. Call me crazy but I see this being a lopsided victory for the Cavs. And to be honest I hope I'm wrong as I'd love nothing more than the Cavs and LeBron to crash out at this point.
Vin: These NBA Playoffs have shown the power of the home team. The Bucks and Celtics both held serve at home, the Wizards won two of three of their home games, the Jazz won three at home and every home team won a game on their home floor except for the Blazers in the first round.
Home court advantage is real and going against it (like I did last night with the Bucks) is kind of dumb. Something really crazy needs to happen for an away team to win game seven on the road. The home team is 104-26 after last night's Celics win. Do the Pacers have what it takes to be apart of that 20%?
My gut says no. This is a big moment and LeBron James was born for big moments. While his teammates leave a lot to be desired, but he's shown multiple times in this series that he can do it himself. I don't love this Cavs team and I have serious questions about them going forward, but this game seven is what they were built for. I like LeBron to carry his team to the win and the Cavs -5 to move on to the next round.
Jazz vs Rockets Series Betting Tips:
Graeme: The Rockets won 4-1 in their previous series while the Jazz won 4-2 in theirs. The Rockets were extremely dominant and quite simply the better team. The Jazz….I think winning was impressive, but I also felt the Thunder really didn't play to their best.
The Jazz have a great defense but I just don't think they have what it takes to handle the Rockets. Their offense is seriously nuts. If they do them full credit to them but I can't see it. I think the Rockets dominate this first game and that throws the Jazz right off.
Now Utah have been good at throwing in a solid effort and much like the previous series for the Rockets I think they can squeak a win at some point. However the Rockets are just too powerful for them.
This is another one where I'd love to be wrong as I love a good defense but I gotta go with Rockets -2.5 for the series.
Vin: The Rockets absolutely demolished the Jazz in the regular season. They played them before the big streak and after the big streak, it didn't matter. They dominated them with the closest game being a nine point loss in Utah. That is not good.
On top of that, the Jazz are going to be without Ricky Rubio for much if not all of this series. He has been a key to their resurgence and a big part of the little offense they are able to muster. While the defensive is outstanding for the Jazz, the Rockets aren't that far behind them. The Rockets 103.8 Defensive Rating was sixth in the league. When you take into account the Rockets offense being one of the best in the league and +6 in Offensive Rating over them and this one could get ugly.
Houston has one goal in this postseason and getting past the second round isn't it. They are looking far beyond this. While Chris Paul and James Harden haven't been past the second round in years (only Harden in his Thunder days did it), this is their chance to do so. They have a huge advantage on offense in this one and should be able to stop this team on defense as well. Clint Capela is as good of a Rudy Gobert match-up is you are going to find in the West and I like the Rockets to win this one handily.
I'm taking the Rockets -2.5 series spread in this one. I'd like to go with the sweep, but as we've seen time and time again in this playoffs; the home teams just win. The sweep or the gentleman's sweep. The Jazz won't get more than that.
Follow @SBTSportBetting