April 2nd, 2019 Betting Tips: NBA, NHL, MLB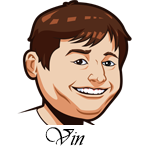 By
(Photo credit: Soobum Im/USA Today Sports)
We are getting down to the end of the year and there is one major record that could be broken in the NHL and that's the record for all-time wins in the regular season. The Detroit Red Wings hold that distinction right now, but the Tampa Bay Lightning are chasing it with 60 wins thus far this season. That team has been historically great and dominant, it's easy to see why they are considered the Stanley Cup favorite right now.
In the NBA, the Bucks are headed for a 60-win season, but are still being highly underrated by Vegas. You can bet them right now at +800 to win the whole thing. The Eastern Conference will be very tough this year as they'll have to go through one, possibly two of Boston, Toronto and Philadelphia, but this has been the best team all season and they have a great home court advantage. I'm not saying they'll beat the Warriors, but you have to think that they at least like each other more than the Warriors. Teamwork makes the dream work and that is a value I'll be jumping on.
The best team in baseball this young season has been the Seattle Mariners at 5-1. That seems ridiculous to say considering all of the rebuilding they did this offseason, but the offense has really clicked early with Mitch Haniger and Domingo Santana leading the way. It's early, but it has to be encouraging for those fans.
#1 Sportsbook Online for Americans

Good deposit bonus, lot of unique bets & props. Excellent mobile & live betting.
NHL Betting Tips:
Tampa Bay Lightning at Montreal Canadiens: The Canadiens are fighting for a playoff spot while the Lightning are trying to stay healthy for the playoff run. That said, this team is just so much better right now and that win record does have some meaning. What team doesn't want to be in the record books? If this line was a bit higher I might be staying away, but it is essentially a coinflip and that feels like a great time to grab Tampa.
MLB Betting Tips:
Detroit Tigers at New York Yankees: The Yankees have a real nice schedule to open the season as they faced the Orioles and now the Tigers. Jordan Zimmerman goes for Detroit and while he may have teased a no-hitter in his first start this season, in no way is he that guy. The Yankees are a huge favorite here and the system I use at BetMLB.org sees this game as the most lopsided of the night. This is a great time to lay the runs.
NBA Betting Tips:
Denver Nuggets at Golden State Warriors: We've been waiting all season long for the Warriors to start acting like the Warriors and now is their chance. A win here ends any hope of the Nuggets getting the number one seed. A win here locks up that playoff home court throughout the Western Conference playoffs that this team needs so badly. This is the time for them to show up and show out. This is a national television game and I am expecting big things from the Warriors. I think this is a statement game for this team and that statement will be heard loud and clear across the league.
#1 Sportsbook Online for Americans

Good deposit bonus, lot of unique bets & props. Excellent mobile & live betting.