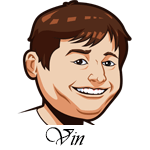 This weekend is two nights of WrestleMania and that could be the last "major" sporting event for awhile. While I have my issues with WWE as a company and a lot of the things they do on the creative side, this is still WrestleMania and I will be watching. For one, it's not like there are a lot of alternatives. Originally, this weekend would be the Final Four with the NCAA Championship game would be on Monday. That is all out the window now, but the WWE remains.
I will also be betting thanks to our WrestleMania 36 betting tips. Graeme and I did a podcast on this earlier this week with all of our tips and WWE has somehow managed to keep the event spoiler free. I've scoured high and low for spoilers, but there are none and the betting lines haven't moved much in either direction to show that someone is placing bets with that knowledge. It's not "live", but it's live enough. If you're looking for a fun way to spend thirty minutes, give our wrestling podcast – Going Over: Bet Pro Wrestling a try.
The NBA season is still in limbo, but tonight the league has put together an exciting tournament. We have a group of NBA players who are going to be playing NBA2K20 online against one another. There are some real NBA stars that are going to be playing in this and it will be broadcast on ESPN. Bovada has odds on the event and it should be a lot of fun to watch.
Notable Upcoming Bets:
The rules of the tournament are:
Based on players' seeding – which is determined first by NBA 2K rating, second by tenure – players will go head-to-head online in NBA 2K20. Prior to the tournament beginning, every player will choose eight of today's NBA teams, each of which can only be used once. If a mirror match is set, the away team is awarded first choice of team. Rounds one and two will be single elimination, with the semifinals and finals running best of three.
Now, there are videos online of players playing 2K. Like there is one of Devin Booker playing and losing, but he was also the Suns. If he really wants to win this team, he won't be taking the Suns as his team. I'd imagine most of these players are going to have the Lakers, Bucks, Clippers, Rockets, and Raptors in their top-8. Simply going by the top-8 teams in the game.
NBA 2K20 Player Tournament Betting Tips:
This is tough to bet because we don't know the teams in the first round match-ups, but I've heard enough good things about Kevin Durant playing this game that I feel pretty strongly about betting him. He has that reputation as a player in this game, plus he's been out with an injury all season. He's probably played this game more than most of the guys in this tournament because he has simply had more free time without practice, travel, games, and everything else.
Bet Kevin Durant -1.5 for 2 units
The other player that interests me is Patrick Beverly. There is video of him playing 2K18 where he was absolutely dominant and even beat a pro YouTube streamer. He's -2.5 against Hassan Whiteside and I just can't see betting a center against a guard in this tournament. Guards are smarter, it's just science.
My final pick in this tournament is DeAndre Ayton. Not because I think he's some great player or even know anything about him as a gamer, but because of his opponent. He's going against Zach LaVine and in January he was asked about video games and said, "I've never been a 2K guy." That's a huge red flag. Plus, Ayton is younger. Young people love video games.