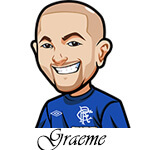 Follow @SBTSportBetting


[Get Exclusive Tips on our Patreon, Ad-Free
]
Well we can't bet on most sports currently (although Vin is doing an amazing job of it) but I have good news for everyone – WWE Wrestlemania is going full steam ahead.
And no. That is NOT a joke.
Wrestlemania is taking place this weekend however there has been quite a few changes to it.
For example rather than taking place in Tampa Bay, it will take place in the WWE Performance Center which is where they all train. Instead of in front of 80,000 people it will take place in front of zero people. And instead of a one day 10 hour extravaganza, it will be split up over Saturday and Sunday.
You can bet on it at BetOnline Sportsbook. They are the only place you can bet on WWE Wrestlemania as due to gambling commission laws in the UK, you can't bet on pre-recorded events.
Oh yeah that's the other thing – the entire show was pre-recorded last week!
Results haven't slipped out yet though.
Let's get on with the betting tips:
Wrestlemania 36 Betting Tips:
Now this is a pretty stacked card so I am only going to tell you the bets I'm making. I'm also taking a more casual approach to these with 1u on each.
If you want to hear my actual more serious bets, you'll have to check out my Wrestlemania 36 Betting Tips podcast.
Dolph Ziggler +120. Ziggler is taking on Otis and while in general you would expect the face to win and get the girl this is WWE we're talking about. I'm happy backing Ziggler here and Vince to shit on Otis.
Baron Corbin -120. Nice and easy bet here. Elias is one of those guys where wins and losses truly don't matter due to his gimmick outside the ring. Corbin is their major heel and he'll get the win here in my opinion.
Naomi +650: Big odds here on her but I think seeing her beat Bayley and Carmella recently that there is a decent chance she pulls off the surprise win.
Brock Lesnar +225: Just feels weird giving Drew his big crowning moment in front of no crowd etc. I kind of hope they do, but I can list enough reasons to back Brock here especially at this price. Hell even if it was a coinflip odds I'd probably take Brock.
Charlotte +135: Sometimes we have to ask what is best for business and giving Charlotte the NXT Championship and having her on NXT each week would be good for bolstering that brand.
Seth Rollins +150: Maybe I am biased as I hate Owens these days using the stunner but I do think Rollins with the Monday Night Messiah gimmick is really taking off and he is the one they'd go with here.
The next three I don't really think will win but in the world we live in, a few "feel good" wins would be good and I've got to hope one of these wins.
Daniel Bryan +150: YES! YES! YES!
John Cena +300: After losing to Goldberg not like they have to worry about protecting The Fiend.
The New Day +300: Because what feels better than ITS A NEW DAY while they all eat their pancakes and so on.
Bet all these at BetOnline Sportsbook.
Follow @SBTSportBetting