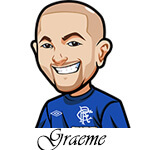 What an exciting weekend of golf – Tiger Woods is back! Credi to the NY Post for the awesome picture above.
Maybe.
There's no doubt he played some excellent golf but I'm still cautious. I really hope he IS back though as he is great for golf.
There's such a trickle down effect with Tiger too. I've got a friend that works as a bartender at a local golf club for example, and he says Sundays are usually relatively quiet. A few people in there but not a big day at all especially in March. Yet this past Sunday the place was absolutely packed.
Hell it's good for me too – every Sunday I go out for a meal with the family and sometimes we go to a sports bar so I can watch the final round. Usually I have to beg them to turn one of the TVs to the golf, or I end up having to just watch it on my phone. This Sunday every single TV was turned to it. Just amazing.
From a betting perspective it's interesting too as with Tiger playing good, the odds on him are always incredibly short and that makes the odds on others good. I mean off the back of two solid performances he's 11/2 at the moment to win the Arnold Palmer Invitational. Granted he's got quite the history here but it's such a ludicrous thing and from a betting perspective I love it as the value on others is great.
Last week was an interesting one as I had mentioned I was betting him, but I couldn't advise it. After Round 3, I took some time to look through Tiger retrospectively and see if I should have tipped him but didn't. I actually do that with the top 10 golfers from each tournament anyway to see if there was something I missed.
I was even more concerned with it this week as I had mentioned last week I was increasing my unit sizes. So I wanted to make sure that wasn't the reason I had decided not to officially advise him.
I looked into it and nope – I think not backing Tiger officially was the right move regardless of his performance. There was nothing to suggest it and despite the result, I still think it was a bad bet. So if you missed out don't feel bad – it wasn't a good bet to make in my opinion.
In saying that, MAN it feels good to display a betting slip from Tiger freaking Woods on the website and I've just got to do that despite it not being an official tip:

I feel bad for poor Paul Casey. Winning just his 2nd ever PGA Tournament and the first outright win, and to say he's been overshadowed would be a slight understatement.
Let's get to this weeks tips:
Arnold Palmer Invitational Betting Tips:
Tiger Woods to win: This is a horrible prce and it's hard to make this bet based on just two tournaments but I've got to. For course history there's no-one better than Tiger. With Arnies passing this is a very special one for him. If there's a tournament to win for Tiger, it's this one. I'm going to back him for 1/2 unit to win. If this was anyone else in the same spot I can tell you for a fact that I wouldn't back them and I feel like a sucker for it. But so be it man – I just want to cheer on Tiger again.
Tyrell Hatton: Hatton finished 4th here last year and is in generally good form. Actually he was one of the people over the weekend who made me question why I haven't been backing him more. 1/4 unit to win & E/W.
Jason Day: Winner here in 2016, and in excellent form at the moment – the 12/1 price for him is quite ludricrous. Love the Tiger effect. He's got some things going on in his personal life at the moment which is putting me off a full unit bet otherwise I would. Instead I'll bet 1/2 unit to win & E/W.
Justin Rose: The man is in fine form at the moment and has multiple great finishes here. 1/2 unit to win & E/W.
Bank of Hope Founders Cup Betting Tips:
Lydia Ko: She's never won here but she's been 2nd twice, is a nice price and I like her form lately. Seems to be warming up. 1/2 unit to win & e/w.
Sei Young Kim: Won here two years ago and her form has been solid in the only two tournaments she has played this year so far. Could be warming up just at the right time. 1/2 unit to win & e/w.