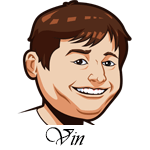 Follow @SBTSportBetting
Our long wait is over and tonight we see the kick off of the 2018 NFL season. This is a rematch of the NFC Divisional Round playoff game last season where the Falcons lost 15-10 after a pass from Matt Ryan to Julio Jones went right through his hands, securing the win for the Eagles. It's not hard to wonder if the Falcons would've been the team to march to the Super Bowl had that play gone a bit differently.
This is always an emotional game as the Eagles will be playing at home where they will raise the banner for their 2018 Super Bowl win. The team says that they've put last season behind them, but once that banner raises and the crowd erupts it is a lot harder to say that.
This should be a fun one as these are the last two NFC champions and both of these teams are expected to be atop the NFC once again this season.
Notable Upcoming Bets:
NFL Betting Tips:
This should be another defensive battle like it was in the playoffs last season. The Eagles have a deep core of cornerbacks who did an outstanding job of shutting down Julio Jones and company in last year's playoffs and I think they will continue to do that here. Matt Ryan is coming off just an awful season and it's hard to imagine a bounce back based on what we saw. The addition of Calvin Ridley should help, but that's a rookie playing his first game here tonight against a tough defense. I don't love that for him or Matt Ryan.
The question for the Eagles should be Nick Foles. He had the magical postseason last year, but he had an absolutely dreadful preseason. I know that preseason doesn't matter, but usually the good players look good, you know? I don't think he'll be asked to do much in this game though and it will be more about the run game for the Eagles. The return of Darren Sproles could add a wrinkle to their run game that they lacked last season. He'll team with Jay Ajayi and Corey Clement to form a potent three-headed monster. Plus, I don't think anyone should underplay the effect that Sproles is likely to have on special teams, especially in the punt return game.
This should be a fun game and I could see it being a close one, but I have to go with the Eagles here. This crowd should be absolutely unglued for this match-up and Philly will show up in a big way on defense.
MLB Betting Tips:
There are only four games on the baseball slate today, must have something to do with the game we mentioned up above there.
There is just one that is interesting me and that's the Cubs against the Nationals. This is a good match-up of starters with Kyle Hendricks going against Stephen Strasburg. The Nationals offense has been a big letdown all season long and I expect them to have a tough time with Hendricks here. Everyone has a tough time with Strasburg. This total is a bit higher than I'd expect based on the pitching and for that alone, I'm going under.
Bet Nationals/Cubs Under 8.5 Runs
Follow @SBTSportBetting