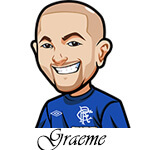 Follow @SBTSportBetting
The 500/1 Si Woo Kim was the winners of the Players Championship last week, and the youngest player ever to do so.
What an achievement that was.
Thanks to everyone who shared the site socially last week. I know it can be a pain and I just want to note that I truly appreciate it. It was nice seeing a much bigger audience for my tips this week.
I was also quite happy to break my hoodoo. Since providing these golf betting tips a few years ago, I've yet to have any sort of a cash at the Players Championship.
While they weren't big cashes or anything due to the dead heat rules, I was still happy just to log a couple of cashes for the tournament. It didn't lead us out with a profit or anything but I'll take what I can get.
The two cashes were for Adam Scott and Francesco Molinari.
Here are the betting slips for both of those:



Let's get on with this weeks tips:
AT&T Byron Nelson 2017 Betting Tips:
Man I'd love to back Dustin Johnson this week. I like what he's did at this course previously -but 9/2 odds? Are you freaking kidding me? Hard to remember the last time someones odds post-Tiger were that low.
Anyway course form isn't as big a factor this week I find. From my simulations it can generally mean they'll make the cut but nothing more.
Here's my bets for this week:
Jonathan Randolph: A quarter unit bet on Randolph to win and E/W. Jonathan made the cut here a couple of years ago in his only performance at the course. However he's coming into this on the back of some decent form and I think this course might just match up well with his playing style.
Bud Cauley: A top 5 finish here for Cauley last year and he's coming in to this one on absolute fire. The Florida native had a rough start to the year but his last 3 performances have been tremendous. With a bit of a break after the Zurich Classic my only concern is the momentum will be gone. However the odds are just right for a bet to win and E/W on him. Last year he had a similar break – although not as long – prior to his 4th place finish. Quarter unit bet.
That's it unfortunately. Not much I like this week. However I do want to add a new feature to the site that will give us some action – matchup betting.
Byron Nelson Matchup Betting Tips:
Matchups in golf are where you bet a matchup between two players – you bet who will do better or if it will be a tie. I've been betting this just for fun for awhile however I've been happy with my results and want to give it a whirl publicly.
Consider these experimental while I work on my computer system more to really nail thse down.
You can bet matchups at .
While we get started with these I advise just half unit bets till we see how they do.
Finau vs Hoffman: I'm going to be taking Charley Hoffman here. Finau hasn't looked good his last couple of tournaments and I think his poor form will continue here.
Koepka vs Day: To be honest Day looks a shell of his former self at the moment. He's won this tournament back in 2010 and used to do well at it. Who knows maybe this will help turn things around but I'd rather go for Koepka here.
Kuchar vs Moore: I was close to making Kuchar a tip in the actual tips above. The odds weren't there for it but I do think he can perform better than Ryan Moore.
Leishman vs Palmer: I dig Ryan Palmer here he's been in the better form over the last little while. Both perform very similar at this course and I think current form will prevail.
Remember you can bet matchups at .
Follow @SBTSportBetting