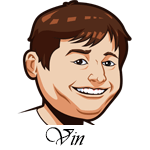 Follow @SBTSportBetting
A 1-1 record last night.
We took our first under of the season with the Rockies/Mariners and it managed to come in. This one got scary late with the Mariners up 2-0 and then a two-error play lead to three more unearned runs for Seattle. The Mariners bullpen then allowed another three and we were teetering on the edge. The Mariners bullpen managed to finish it off without more damage and we secured the win with a 5-3 score.
The Indians would just not quit last night and that lead us to the loss. The White Sox had leads of 1-0 and 3-2 in this one, but gave both up and this game went to extra innings. The Indians took the lead in the 11th after a perfect squeeze bunt and then added another to secure the win. This was a tough loss.
Best Odds for MLB:
All tips based on the starting pitchers listed. Tips should be considered void if any pitching changes are made unless otherwise noted.
Seattle Mariners at Texas Rangers Betting Tips:
Mariners: Justin Dunn 2.70 ERA/5.76 FIP (2019)
Rangers: Kyle Gibson 4.84 ERA/4.26 FIP (2019)
This new Rangers ballpark is playing much differently than the old one. The old park had a nice jet stream that helped to carry the ball out and was a great environment for hitters. That plus the open air in the hot Texas heat made for a great hitter's park. The new stadium was built in the opposite direction and has a dome on the top so both of those advantages are now gone. Hitters from the team have complained about how much "bigger" it plays and it seems like this stadium is making the switch from a hitter's paradise to a hitter's nightmare.
That is good news for Justin Dunn who is not nearly as bad as his stats are showing him to be. His first two starts of the season were against the Angels and this guy has to be ecstatic not to see them. The Rangers offense has been near the bottom of the league thus far this season as they are hitting just .209/.287/.352 on the season.
The Mariners offense is not much better and Kyle Gibson should have a nice day. He has a strong ground ball rate and the Mariners are one of the highest groundball hitting teams in the league thus far. I don't think either of these offenses is especially threatening and the park should help to keep the offense down as well. Taking the under here, but make sure you get it at 9 runs. This is a situation where 8.5 isn't good enough.
Bet Mariners/Rangers Under 9 Runs
Oakland Athletics at Los Angeles Angels Betting Tips:
Athletics: Sean Manaea 1.21 ERA/3.42 FIP (2019)
Angels: Julio Teheran 3.81 ERA/4.66 FIP (2019)
I am no fan of Julio Teheran and I think the Athletics could hit him today. That said, it's a question of how much of him we are going to see today. His first start of the season last week only saw him built up to 60 pitches so it's very unlikely that he goes very deep into this game. I'd put him at about four innings max. That means the bullpen should be in there for the bulk of this one and that definitely favors the Atheltics. The Angels have a 4.35 ERA/4.29 FIP to date.
Sean Manaea reminds me of Justus Sheffield from yesterday as I think he is definitely due for some regression. He's allowed three or more runs in each of his starts, but he's only allowed one walk during those three games with a solid groundball rate and a 8.76 K/9 rate. He has a terrible BABIP which has been his undoing, but I think he has a good start in him. This will be his fourth start so he should be close to built back up and the Angels offense has just a 72 wRC+ against lefties on the year.
Best Sportsbook To Bet MLB:
Register an Account.
All betting odds and props will now be viewable under the event listing.
You can deposit to BetOnline via over 20 different options such as credit card.
Follow @SBTSportBetting