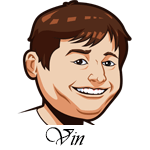 Follow @SBTSportBetting


[Get Exclusive Tips on our Patreon, Ad-Free
]
An 0-2 record last night.
Baseball went absolutely insane last night with all of the missing offense coming back at once. Seven games hit the over with many of them absolutely destroying it. There were four games with 19 or more runs scored yesterday. The weather played a big factor in this with winds blowing out across baseball and that could be the case again here today.
I feel absolutely bamboozled by the under in the Mariners/Rangers game last night. The Rangers' new ballpark had played small in all of the previous games and yesterday the Rangers decided to see what it was like to open the roof. Well, it ended up making a huge difference for the Seattle offense that exploded for ten runs on fifteen hits. Justin Dunn did his part in this one, but the Rangers pitching was just terrible as Seattle hit everything. Maybe I jumped the gun on this stadium being a pitcher's park, but I'll definitely be watching this roof situation more closely going forward.
The Athletics loss hurt, bad. After the top of the fourth inning, the score was 9-4. Then the Angels added three in the bottom of the fourth and two in the sixth to tie it up. The Athletics never scored again and Trout hit a homerun in the bottom of the eighth to get the win here. Call me old fashioned, but nine runs in four innings should be enough to win. Just brutal.
Best Odds for MLB:
All tips based on the starting pitchers listed. Tips should be considered void if any pitching changes are made unless otherwise noted.
Miami Marlins at Toronto Blue Jays Betting Tips:
Marlins: Elieser Hernandez 5.03 ERA/5.58 FIP (2019)
Blue Jays: Hyun-Jin Ryu 2.32 ERA/3.10 FIP (2019)
This is the first game in Buffalo that the Blue Jays will play and I am expecting some runs to be scored here. The winds look to be intense for this one, blowing out to left field, and I think we can see some real fireworks.
I am expecting them mostly from the Jays side as Hernandez had a terrible 2.19 HR/9 rate last season. The Jays are a big favorite here so they should play well.
The total is set kind of low here as the sportsbooks aren't quite sure what to do with this stadium. From everything I've looked at I think it's going to play similarly to Rogers Centre and the system sees over eight runs here.
Baltimore Orioles at Philadelphia Phillies Betting Tips:
Orioles: Alex Cobb 2.51/4.21 (2020)
Phillies: Zack Wheeler 2.08 ERA/4.03 FIP (2020)
I am using the 2020 starter lines here because it seems like both of these guys have been more lucky than good. Wheeler has really failed to strike anyone out this year and Cobb has been very lucky in BABIP. Cobb's Orioles career has been plagued by low strikeouts and a high HR/9 rate.
This is another scenario where I am going for the over based on the pitching and the weather. The line is set low here at just 8.5 runs which seem wild to me on a humid day with winds blowing out to center at 5-10mph. I can see the kind of fireworks we saw yesterday happening here.
Bet Orioles/Phillies Over 8.5 Runs
Washington Nationals at New York Mets Betting Tips:
Nationals: Max Scherzer 2.92 ERA/2.45 FIP (2019)
Mets: Rick Porcello 5.52 ERA/4.76 FIP (2019)
This is another game where the wind is blowing out and weird things can happen, but it is also Max Scherzer. He's the best pitcher in the league, his offense just scored 16 runs yesterday, and Rick Porcello stinks. Why this game isn't -200 or higher, I do not know.
Porcello did pitch a solid game against this Nationals team back on August 5th, but he only had four strikeouts in that one. I think things go differently today.
This is Scherzer's first start since he left that game after just one inning. As long as his leg is better and he's the guy we know he can be, he should win this one.
Best Sportsbook To Bet MLB:
Register an Account.
All betting odds and props will now be viewable under the event listing.
You can deposit to BetOnline via over 20 different options such as credit card.
Follow @SBTSportBetting