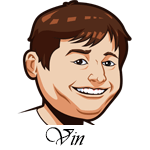 Follow @SBTSportBetting
The Wild Card race in the National League continues to be a confounding mess. It doesn't really seem like anyone wants to win this thing based on the recent play.
A look at the current standings really shows how muddled this thing really is:
| | | | |
| --- | --- | --- | --- |
| Team | Record | GB | L10 |
| Washington Nationals | 63-55 | +1 | 6-4 |
| St. Louis Cardinals | 61-55 | – | 4-6 |
| Milwaukee Brewers | 62-57 | 0.5 | 5-5 |
| New York Mets | 61-57 | 1 | 8-2 |
| Philadelphia Phillies | 60-58 | 2 | 3-7 |
| Arizona Diamondbacks | 60-58 | 2.5 | 6-4 |
| San Francisco Giants | 59-60 | 3.5 | 4-6 |
| Cincinnati Reds | 56-61 | 5.5 | 6-4 |
The fact that the Reds are still somewhat in this thing tells you all you need to know.
The only team that you can say is playing really well is the New York Mets with an 8-2 record over their past ten games. They needed that streak to just get to where they are right now and will need to basically do that again over the next ten to get in the race. I wouldn't count them out, but that takes a lot.
One team that I am watching is the Milwaukee Brewers. This team has never had a run, hovering right around .500 for every month of the season. Last year, they got really hot at the end of the year and went 19-7 in September to win their division. They have the talent to do it again, they just need some health from the pitching end.
Notable Upcoming Bets:
MLB Betting Tips:
Texas Rangers at Toronto Blue Jays: Lance Lynn has been one of the best pitchers in baseball this year with a 3.60 ERA/2.93 FIP on the season. He draws a match-up against the Blue Jays here who have been below average on the season against right handed pitchers. While the Jays offense has many bright spots and is probably going to be the scariest in the league in a year or two, they aren't quite there yet and I like Lynn in this match-up.
A big part of that is the Rangers match-up as they face Thomas Pannone who has a 6.83 ERA/5.17 FIP on the season. The Rangers offense hasn't been the best against lefties this year, but they do have some serious power in their lineup that I think should exploit Pannone here.
Minnesota Twins at Milwaukee Brewers: The Brewers are pretty big favorites in this one and I was very surprised to see that.
The Brewers send Chase Anderson to the mound who has a 3.70 ERA/4.33 FIP. That might be fine in most match-ups, but the Twins have been one of the very best offenses in baseball against right handed pitchers this season. They have a .819 OPS against righties this year.
The Twins will send Martin Perez to the mound who has been solid for them with a 4.80 ERA/4.65 FIP. That works out to about a league average pitcher. Milwaukee has just a .746 OPS/91 wRC+ against lefties on the year. I'd give the slight advantage to the Twins bullpen in this match-up as well. Gotta go Minnesota here.
WNBA Betting Tips:
Atlanta Dream at Las Vegas Aces: The Dream are one of the worst teams in the league and head to Vegas to play a tough Aces team. Atlanta will be without Angel McCoughtry who is their best player and I just don't see this one going well. Vegas is not an easy city to travel to and I think the Dream might have more luck at the slot machines.
Follow @SBTSportBetting