August 12th, 2019 Betting Tips: MLB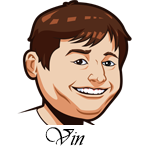 By
(Photo credit: Ron Schwane/Getty Images)
The Cleveland Indians won three out of four games against the Twins this weekend and they are now tied for the American League Central division lead. It was a heartbreaking loss yesterday for the Twins who had the game tied 3-3 in the top of the tenth inning before Carlos Santana hit a grand slam to force the tie for first place.
The Twins once had a 11.5 game lead in the division, but are now tied as the Indians have just played out of their minds. If only someone could've seen this coming. Like I did back on June 24th:
I'm starting to wonder if the Cleveland Indians are going to do their Cleveland Indians thing again.

Two years ago, this team was seemingly out of the race before breaking off a streak of 22 straight wins. That got them right back in the thick of things and won them the AL Central.

Last year, they didn't have much contention in the AL Central but still busted out a 19-9 August to run away with the division.

They are currently on an 8-2 run, but are still 8 games behind the Twins in the standings. This team has a lot of questions from a roster construction perspective, but the call-up of Bobby Bradley should help and Jose Ramirez and Francisco Lindor can carry this team along way as they have the great pitching. Maybe this is just a small blip in a long season, but I wouldn't count that team out for this division just yet. They've done it before.
I was wrong about Bobby Bradley, but they have now done this again for the third straight season. This team is just not built for the spring, they are built for the summer and the Twins better watch out.
#1 Sportsbook Online for Americans

Good deposit bonus, lot of unique bets & props. Excellent mobile & live betting.
MLB Betting Tips:
Boston Red Sox at Cleveland Indians: Despite the recent run of success, I can see the Indians having a rough time here tonight. The Red Sox are sending Eduardo Rodriguez to the mound who has been just about their best starter this season with a 4.17 ERA/4.29 FIP on the year. The Indians offense has been much better of late, but they have a 95 wRC+ against left handed pitchers.
The Indians send Zach Plesac to the mound tonight and this is where things get dicey. He's a high walk, low strikeout guy which is not a good recipe for success in this league. He has good surface numbers though as he's ridden a low .233 batting average on balls in play this year. His 3.31 ERA/4.99 FIP reeks of a bad start coming up and the Red Sox offense is very good against right handed pitching. The Red Sox have a 112 wRC+ against righties on the year.
Arizona Diamondbacks at Colorado Rockies: The sportsbooks are expecting a slugfest here with the total on this one set at 13.5. That is just about the highest total you'll see, but I do believe that the Diamondbacks can put some serious runs on the board.
The Rockies send Peter Lambert who has a 7.28 ERA/6.96 FIP at Coors Field this season. The strikeouts aren't there and homeruns are a problem.
Arizona sends Merrill Kelly who has a similar profile with road numbers of 5.21 ERA/5.42 FIP. The difference here is the offenses. Arizona is slightly below average, but the Rockies have just been horrible with a 81 wRC+ on the season. Their counting numbers would look a lot worse if they didn't play their home games here.
#1 Sportsbook Online for Americans

Good deposit bonus, lot of unique bets & props. Excellent mobile & live betting.