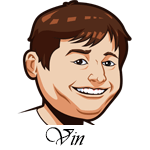 Follow @SBTSportBetting
A 3-0 record last night.
A nice night last night as the Red Sox were able to pull it out against the Phillies and the Jays were able to pull off a wild one against the Royals. The Angels win the late one and we're undefeated.
A couple early games today, but only one tip there and two on the night games. I could see maybe the over on Tigers/White Sox, but those aren't exactly two offenses that I have a lot of faith in.
[text-blocks id="137″ slug="email"]
Minnesota Twins vs. Pittsburgh Pirates Betting Tips:
It's not often that you can pick a game based solely on the starters. That is a big part of it, but there are always other factors. By my numbers, these offenses are nearly identical and the bullpens are nearly identical. All I really need to consider here is the starters. I love it.
I love it because I love Jose Berrios in home starts. He has a 3.66 ERA/3.72 FIP on the season, but that FIP drops to 3.09 at home. He's done very well there this season and I expect him to this afternoon.
The Chris Archer trade was weird because they gave up quite a bit for a guy I'm not sure is an ace. He has a 4.36 ERA/3.85 FIP on the year and he's yet to make it more than five innings in his time with the Pirates. I don't expect him to today either and like the Twins to hit him.
Bet Minnesota Twins (-120)
Boston Red Sox vs. Philadelphia Phillies Betting Tips:
I feel like I have to go back here again. Vincent Velasquez had a string of good starts before running into the Diamondbacks offense his last time out. Before that he had a good run, but a lot of those came against weak opponents. Well, today he faces an even tougher offense. I think the Red Sox can get to him or at the very least send him home early.
Nathan Eovaldi is having a decent season and I still like the match-up here. The Phillies offense is cold over the past two weeks and is below average on the season. This line is kind to the Phillies as I think the Sox should be much bigger favorites.
Bet Boston Red Sox (-125)
Colorado Rockies vs. Houston Astros Betting Tips:
The Astros are in a bad place of late as they are 4-6 over their past ten. That's not the end of the world, but for them: it's bad. They are better than that. If you're looking for someone to stop the bleeding, it's hard not to like Gerrit Cole against this offense. He has huge strikeout numbers and a 2.75 ERA/2.74 FIP on the year. I've talked about the Rockies offense a lot this year, but they are bad against righties and a huge disappointment overall. This could be a gem for Cole.
The Astros offense has been great this season, but especially against lefties with a 116 wRC+ on the year. The lack of Jose Altuve and George Springer is worrisome, but I think they can pick up the slack here led by Carlos Correa and the breakout Alex Bregman. The system is absolutely gaga over this one and I will be laying the runs here.
Bet Houston Astros -1.5 runs (+100)
Follow @SBTSportBetting