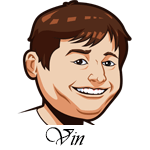 Follow @SBTSportBetting
And we're back.
Hope everyone had a nice, profitable weekend. I had Brooks Koepka in the PGA Championship so that was nice to see when I got back. I've done well in PGA this season and might be expanding a bit in the future to cover that as well. Stay tuned on that front.
For now, I am sticking to baseball. There are some red hot teams in action today that I am dying to jump on. We've been away long enough, let's not waste any time and get right into it.
[text-blocks id="137″ slug="email"]
Boston Red Sox vs. Philadelphia Phillies Betting Tips:
The Red Sox are one of the hottest teams in the game right now. Over the past 14 days they have a 143 wRC+ and are just crushing the ball. They were already the best hitting team in baseball against righties and I have to like their match-up against Nick Pivetta. I think he's very good and having a great season, but this is an all-time great Red Sox team and he's just over matched in this one.
Rick Porcello is the perfect starter to have on the other side. He's solid and eats up innings. The Phillies are below average as an offense on the year and they are cold of late with a 79 wRC+ over the past two weeks.
Bet Red Sox -127 at: [text-blocks id="87″ slug="bet-mlb"]
Toronto Blue Jays vs. Kansas City Royals Betting Tips:
I'll go against the Royals any chance I get. The only problem is, we rarely get the chance. They are usually huge underdogs without a lot of value. That is not the case today though and I am not really sure why. Heath Fillmyer goes for the Royals and he has a 3.13 ERA/4.52 FIP/4.94 xFIP. That line screams luck as his ERA is way lower than his underlying numbers would suggest. He has a low strikeout rate and a high walk rate, exactly the type of pitcher I like to pick on.
Ryan Borucki is not as good as hit stats this season, 2.81 ERA/2.97 FIP, but that's okay because the Royals aren't good. They have just an 81 wRC+ against lefties on the year with just a 74 wRC+ over the past two weeks. All over the Jays here.
Bet Jays -133 at: [text-blocks id="87″ slug="bet-mlb"]
Los Angeles Angels vs. San Diego Padres Betting Tips:
The Angels hit righties really well. In his debut start, Brett Kennedy allowed six runs on 11 hits in four innings. I am willing to bet on him struggling like that again. The Angels are weaker without Mike Trout, but as a team they've still done well against righties on the year and Kennedy seems very exploitable.
I like Jaime Barria in this match-up. He's not going to blow you away, but the Padres offense isn't one that scares me much at all. Even with their recent hot streak, they still hit for just a 78 wRC+ against righties on the year. Not the most slam dunk bet we've ever made, but the odds on this one are too good to pass up.
Bet Angels -106 at: [text-blocks id="87″ slug="bet-mlb"]
Follow @SBTSportBetting