August 19th, 2019 Betting Tips: MLB, NFL Preseason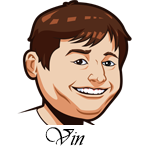 By
(Photo credit: Colin Boyle / Milwaukee Journal Sentinel)
The Minnesota Twins have won four straight to give themselves some room over the Indians in the AL Central. Last weekend we were talking about how the Indians managed to come back and tie the division, but the Twins were able to rebound well. Now, the ball is in Cleveland's court if they want to make another move towards the division crown. They currently sit atop the Wild Card.
Boston is trying to make a run towards that AL Wild Card, winning five straight, but they are still 6.5 games back and that is quite a jump to make in a month in a half.
While the NL Wild Card remains jumbled with just 4.5 games separating the top Wild Card Nationals and the Giants with six teams in between. That race is unlikely to see many answers soon and should come down to the end of the season.
Tonight, we have one MLB pick and one NFL preseason pick. Let's get into it.
#1 Sportsbook Online for Americans

Good deposit bonus, lot of unique bets & props. Excellent mobile & live betting.
MLB Betting Tips:
Milwaukee Brewers at St. Louis Cardinals: This is a match-up with strong implications when it comes to the NL Wild Card race. The Cardinals are in a virtual tie with the Cubs for first place and the Brewers sit two games behind. These are some of the most important games of the season for Milwaukee.
Good news for the people of Wisconsin, the Bet MLB System sees good things for them today as they are going against Dakota Hudson. This is a pitcher with a 3.82 ERA/5.21 FIP on the season with high walks and relatively low strikeouts. The homerun rate of 1.34 HR/9 should come in to play here as the Brewers have some boppers and they are coming off a weekend of putting up big runs against the Nationals.
For the Brewers, it will be Zach Davies and they definitely need a solid start from him here. While he has a similar profile to Hudson with a 3.74 ERA/4.80 FIP and low strikeouts, I like the match-up much better for him as the Cardinals have just a 88 wRC+ against right handed pitchers on the season. That is well below average and should equal some Brewers success here.
NFL Preseason Betting Tips:
San Francisco 49ers at Denver Broncos: This is a big game for the 49ers as it will be the return of Jimmy Garoppolo who is scheduled to start. He looked like the next great 49ers quarterback last season before going down with an injury which ultimately tanked the 49ers season. While he may not play much, just his presence should motivate this team a bit and get the offense started on the right foot.
The 49ers defense is also something I'll be watching here as I expect them to play well here. The Broncos are expected to play their starters much of the first half, but when your quarterback is Joe Flacco that doesn't really impress me much. This team was very bad last season and I expect them to be bad again this year. The Niners are a strong play.
#1 Sportsbook Online for Americans

Good deposit bonus, lot of unique bets & props. Excellent mobile & live betting.