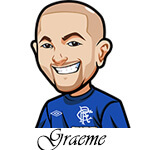 Follow @SBTSportBetting
With all the leagues starting up, and my own personal opinions on the MLS influencing those bets, I thought I'd take a break from all that for Monday, August 19th and do some stats based picks.
Feels like forever since I've last dug into the stats and metrics in a random league.
Speaking of It was a 1-2 day in the MLS on Saturday with a slight loss. Our 2u play of Draw or New England Revolution came in with the Revolution pulling off a 1-1 draw against the Red Bulls.
I then went out on a limb with two risky plays with Toronto beat Columbus – they drew 2-2 – and San Jose to beat Sporting KC. San Jose took a lead and led in shots, possession etc but lost 2-1. Some slippy finishing there.
Let's hop into the tips:
Elfsborg vs Ostersunds Betting Tips:
Just one of those games where on first glance the value really appears to be on the draw.
Both teams are tied on 21 points in the mid-table area of the Swedish Allvenskan. Both are in a bit of a rut at the moment . Elfsborg have the slightly better offense, but worse defense between the two.
Both teams draw a lot home and away. Elfsborg aren't too shabby a home team actually but Ostersunds have been doing pretty decent lately and have a couple of draws away.
I think this one is a stalemate.
(Odds on this page are correct as of 2019/08/18 10:55:02 AM EST but are subject to change)

Helsinborg vs IFK Goteborg Betting Tips:
Another one in the Swedish Allsvenskan.
IFK Goteborg are currently 7th in the league. They're on an impressive run here with 7 matches in a row without losing, and also 7 away matches without losing. That's solid.
Helsinborg are just above the relgation zone but it's tight. They're not playing too great at the moment and have been thumped recently at home to Orebro 4-1. They also drew 1-1 with fellow relegation rivals Falkenberg.
IFK Goteborg also drew with them at home interestingly. Their issue is they just can't get the goals going right now.
The Helsinborg defense is quite solid and while I went into this one looking to back Goteborg, I think there's enough value on the draw here. Won't be surprised if IFK ge tthe win though so a small play.
(Odds on this page are correct as of 2019/08/18 10:55:02 AM EST but are subject to change)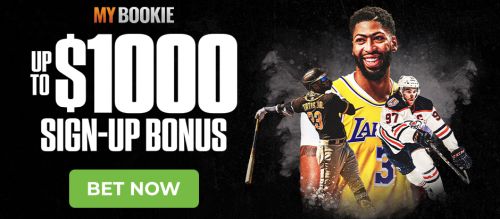 That's it for me for Mondays tips. Like I've mentioned before I'm off to Scotland today for a couple of weeks. Alas I return the day of the Rangers vs Legia Warshaw 2nd leg match so won't be able to go to that one. Would have been brilliant to have been there for the Celtic match. Either way might make my way to Paisley on the Sunday for the St Mirren match.
Hopefully won't miss too many days of tips!
Cheers!
Follow @SBTSportBetting