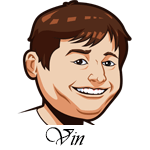 Follow @SBTSportBetting


[Get Exclusive Tips on our Patreon, Ad-Free
]
An 0-1 last night.
Last night's loss showed why this weird season is just so weird. Blake Snell, a great pitcher, struggled to get it going and a lot of that has to do with the lack of a proper spring training. He was solid until the fourth when things came loose. He only managed 53 pitches in this one and, even when things are going bad, that is just not the type of start you expect from someone like him. The Orioles piled more runs on the bullpen to get the win outright.
The weird MLB season gets weirder as the MLB has approved 7-inning doubleheaders. With all the coronavirus issues the league has been dealing with they decided to institute shorter doubleheaders to make up the games. Those game are going to be very weird to bet on and I'll probably have to adjust the system somewhat. A five inning start goes from 55% of the game to 71% which makes starters even more important plus that makes an easier transition to the good part of the bullpen. These games could be low-scoring affairs. We'll find out tomorrow possibly when the Cardinals-Brewers may play the first of these. I say may because last night's game was postponed due to a positive test, but no update has been provided about today/tomorrow just yet.
Three games with tips today, let's go.
Best Odds for MLB:
All tips based on the starting pitchers listed. Tips should be considered void if any pitching changes are made unless otherwise noted.
Cleveland Indians at Minnesota Twins Betting Tips:
Indians: Carlos Carrasco: 5.29 ERA/4.41 FIP (2019)
Twins: Kenta Maeda 4.04 ERA/3.95 FIP (2019)
I am a big fan of the Twins offense and a not very big fan of the Indians offense. Minnesota is tied for the second most homeruns in the league and they have been a pretty dangerous team unless they are facing Shane Bieber. Carrasco had a good start against the Royals in his first time out, but this is a much different match-up. He did struggle with the homerun ball last year, but that was an outlier in his career. That said, the Twins can definitely hit them.
Maeda had a solid start his first time out and now faces the 25th ranked offense in the league. I think he'll post similar numbers here today, 5-6 innings with two runs allowed, and that will be more than enough for the Twins to win this.
New York Mets at Atlanta Braves Betting Tips:
Mets: Michael Wacha: 4.76 ERA/5.61 FIP (2019)
Braves: Touki Toussaint: 5.62 ERA/4.99 FIP (2019)
Last night was a wild game between these two teams and the system expects more of the same here. Maybe not the 21 total runs we saw there, but it is right at the 10.5 total that is currently posted.
Both of these pitchers give up too many walks and both of them give up the long ball. The difference between the two is, Toussaint has upside and Wacha does not. Toussaint has always had huge strikeout numbers and it's just the other stuff that causes the issues. Wacha's strikeouts have been on the decline over the past couple of seasons while his walks and HR/9 have been climbing.
The system grades the Braves bullpen as slightly better and the offense as slightly better. That's three for three and we're looking to take the Braves to win here.
San Diego Padres at Colorado Rockies Betting Tips:
Padres: Joey Lucchesi 4.18 ERA/4.17 FIP (2019)
Rockies: Kyle Freeland 6.73 ERA/5.99 FIP (2019)
This is another one that was crazy last night and could be crazy again today. That said, the Padres offense has just been killing it for us this year and they face a starter with some of the worst peripheral stats from last season. A 2.16 HR/9 rate, a 3.36 BB/9 rate and only 6.81 K/9. This is simply not the park you want to give up a lot of contact in.
Lucchesi has made a few starts here in his career with mixed results. The Rockies offense has been a slow starter so I like him to have one of the good ones here. If not, I still think the Dads can outslug the Rockies here.
Best Sportsbook To Bet MLB:
Register an Account.
All betting odds and props will now be viewable under the event listing.
You can deposit to BetOnline via over 20 different options such as credit card.
Follow @SBTSportBetting