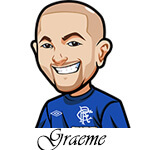 Follow @SBTSportBetting
As of this writing the majority of the NHL Game 1s on Saturday are over and it's been an interesting time.
I'm 1-2 on my bets so far.
I had the Rangers to beat the Hurricanes. There was a surprise when Lundqvist took the net ahead of Shestyorkin and the Rangers lost. However the goalie change was not a factor. Lundqvist actually did great. Rangers weren't too shabby overall and Mrazek looked beatable. It just didn't work out.
I had the Oilers to beat the Blackhawks and I should have known better. When you look at a game and think "The Blackhawks have no chance" – that is when they win. Always bloody happens. A 10 goal thriller as the Blackhawks ran riot over the Oilers 6-4.
We won with the Islanders beating the Panthers in a tight one.
Still two games left. I have the Habs to beat the Penguins and the Habs are up 1-0 right now. That would be a nice one to take in but the Pens are all over them so I don't know if it will list. Price needs to be at his A+++++ game it looks like.
Let's jump straight into the NHL Bets for August 2nd. Right now I am just covering the qualifiers as I am not sure the motivation level for the round robins.
Coyotes vs Predators Game 1 Bet: This was an extremely tough one honestly. I went back and forth on it and I am very conflicted. Honestly mathematically it might even be a 50/50 matchup in which case the Coyotes are the team to bet. They arguably have the better goaltending and hell maybe even overall better team. I'd take their top line over the Preds based on the regular season.
However Arvidsson showed up in the exhibition game and man that could be huge for the Preds if their line performs with him on it. Plus they've got the momentum. I'm good with 1u on Preds -126 to win including overtime/shootout.
Blue Jackets vs Leafs Game 1 Bet: We have seen a couple of games with an early goal now and I think we see that here. Leafs will want to come out fast and furious. Blue Jackets have a great defense but hey that didn't matter in the two games they played against the Leafs. Toronto got 7 goals past them. In the last game there was 4 goals in the first period.
I like a similar opening here. Leafs will want to strike fast. However they make mistakes. I'm good with Over 1.5 in 1st period – 130 odds.
Wild vs Canucks Game 1 Bet: This is one of those series I am quietly digging as it's a real veteran vs youngster type deal. I wasn't sure who would win so dove into all of the 1st, 2nd and 3rd period stats. Coming out of it I am going for a risky bet that the 3rd period will be the highest scoring period at +225 odds. I like both teams to get going late.
Best Odds For NHL:
Follow @SBTSportBetting