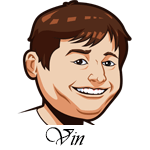 Follow @SBTSportBetting
Last night, we saw the Brewers drop a game to the Cardinals. This pushed them to 2.5 games out of the Wild Card and three games out of the National League Central. This is the time of year when every game matters and a loss like that could make the difference at the end of the season. These teams continue their series tonight and the Brewers desperately need to get that win back.
Another really interesting series starting tonight is the Indians taking on the Mets. The Mets have been making a name for themselves in the NL Central race, but really need to keep winning to compete. While the Indians are tops in the AL Wild Card race and hoping to chase down the Twins division. No matter what happens in this series, it seems like one team will go home unhappy.
Of course, each team has around 38 games left so a lot of movement can and will happen between now and the end of the season. The drama is just heightened right now and the fight is very real. This is a great time to get into baseball.
Notable Upcoming Bets:
MLB Betting Tips:
Milwaukee Brewers at St. Louis Cardinals The Brewers offense didn't show up, but they get another good match-up here today. Michael Wacha goes for the Cardinals and he's had a very rough season with a 5.44 ERA/5.98 FIP on the season. He's a low strikeout, high walk guy which I always like to target and he has a 2.0 HR/9 rate. The Brewers offense is better against righties and I expect them to look better here today.
The Brewers will send Gio Gonzalez who has looked good in his limited starts with the Brewers. He doesn't have the greatest numbers, but his 3.81 ERA/4.26 FIP is good enough and the Cards are a below average offense against lefties.
Philadelphia Phillies at Boston Red Sox: The Red Sox have been playing some great baseball of late as they've won five straight and are 7-3 over their past ten. They draw a nice match-up here with against Aaron Nola. Nola has solid stats as a whole, but on the road the story is much different. He has a 4.63 ERA/4.99 FIP in road starts and is facing one of the best offenses in a good hitters park tonight.
The Red Sox send Brian Johnson who has been good at home this year with a 3.52 ERA/4.39 FIP. I like the match-up as the Phillies offense is really hobbled and struggling down the stretch with a .726 OPS/86 wRC+ over the past two weeks.
WNBA Betting Tips:
Minnesota Lynx at Los Angeles Sparks: It's been an up and down season for Minnesota, but without Maya Moore they are more down than up. They've lost two straight and tonight could make it three. LA has also lost two straight so someone has to win here, but they are the home team and they are coming in healthier. They've won the last three match-ups against Minnesota and are a nice play tonight.
Follow @SBTSportBetting