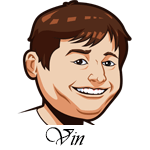 Follow @SBTSportBetting
A 1-1 record last night.
Well, the Red Sox did exactly what I thought they would do. They managed 13 hits against the Indians, but only ended up with four runs which was not enough to win this game. Thankfully, it did go over the 8.5 runs.
We did pick the over on the Braves/Pirates game, but that one ended up being no action as Kevin Gausman did not start the game. The Braves called up 20-year old Bryse Wilson instead and he put on a great show in his major league debut. Lucky, that.
[text-blocks id="137″ slug="email"]
Boston Red Sox vs. Cleveland Indians Betting Tips:
I have to go back to the over here as the pitching match-up is better for both teams and I still believe in both offenses. Shane Bieber has helped solidify this rotation, but I don't like this match-up for him at all. The Red Sox are outstanding against righties and he has given up some big runs this season. This is a hitter's park and a bad match-up, I see more runs here.
Nathan Eovaldi is having a nice season with a 3.62 ERA/3.89 FIP, but his peripherals worry me. The .265 BABIP is pretty low and bound for some regression. This is a tough park for any pitcher and the Indians are tough. It's easy to find things to like about both of these offense so let's go over.
Bet Indians/Red Sox Over 8.5 Runs
San Diego Padres vs. Colorado Rockies Betting Tips:
I went back and forth on whether or not I wanted to post this one. It's unlike most tips we post here and when the system spit it out, I assumed something was wrong. So proceed at your own risk here.
Robbie Erlin is finding success as a starter. He has a 3.33 ERA/3.12 FIP on the season as both a starter and a reliever, but his last three games have seen him starting where he's having success with an FIP under 2.5. The Rockies hit lefties much better and they are at home, but they have been cold of late and I'm willing to take the risk here.
Tyler Anderson is coming off a start where he allowed nine runs, he allowed only one in the start before that, but the in the start before that he allowed seven runs. So, 17 total runs in three starts. Not good. The Padres hit lefties alright and have been hitting the ball well over the past two weeks.
Honestly, it this wasn't such a positive number I'd probably stay away, but at this? I'm going for it. Let's go, dads.
Bet Padres +155
Los Angeles Angels vs. Arizona Diamondbacks Betting Tips:
This one checks all my boxes. A great starter (Patrick Corbin) against a team that struggles against that handed pitcher (Angels 86 wRC+ against lefties). A hittable pitcher (Felix Pena) on the other side against a great offense. This one is easy for me to lay the runs. The Angels without Mike Trout just aren't really a threat against a starter of Corbin's caliber.
Bet Diamondbacks -1.5 (-105)
Follow @SBTSportBetting