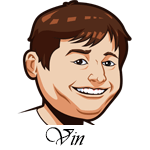 Follow @SBTSportBetting
The waiver MLB trade deadline is nearly upon us and we've already seen some big moves. The Cubs added Daniel Murphy and the Cardinals added Matt Adams in two white flag waving moments for the Nationals. This team had big expectations this year and a big payroll to match, but they just couldn't put it together. Getting ready of experienced manager Dusty Baker feels like a huge mistake in retrospect and the future of this team is unclear with Bryce Harper set for free agency next year.
There are a few moves that we could see between now and the deadline, but it's unlikely to be anything Earth shattering. Something like Andrew McCutchen to a contender as a fourth outfielder or a reliever being traded. Matt Harvey was claimed on waivers, but it remains to be seen if they'll work something out for him. The races are still pretty tight in both leagues right now so we could see a lot of moves before the deadline, but no big moves.
Notable Upcoming Bets:
CFL Betting Tips:
This should be a good one as the second place (in the West) Edmonton Eskimos take on the third place (in the East) Hamilton Tigercats. Hamilton has been pretty hot and cold this year and are hard to judge from game to game. Jeremiah Mosali has had a real up/down season. The Eskimos got rocked by this team back in week two and are out for revenge in this one. I know they are the road team, but I have to think they come out strong and even up the series.
MLB Betting Tips:
The Braves offense has really been quieted this week by the Pirates pitching. Luckily for them, they are heading down to face the Marlins. Elieser Hernandez is on the mound for the Marlins and he has a 5.08 ERA on the season. The moneyline isn't too high on this one, but I'm feeling pretty good about laying the runs here. I could see the Braves breaking out in a big way.
I'm also really into the Oakland Athletics against Kohl Stewart. Oakland has been the hottest team in the league for awhile now and this is a great match-up for them. He's only pitched seven innings this year, but he's been hit hard. His minor league numbers don't show things getting much better than him and it's easy to like Oakland here.
NFL Preseason Betting Tips:
I've been doing well in the preseason thus far and tonight will be the ultimate test of that. Why? I'm picking one of the worst teams in the league against the Super Bowl champs. I know.
It makes a lot of sense though. Carson Wentz is still out and the Eagles will be protecting Nick Foles as best they can. While the Browns have a collection of pretty decent quarterbacks including top pick Baker Mayfield. I like the combo of him throwing and Tyrod Taylor moving around to keep this Eagles defense off guard.
Follow @SBTSportBetting