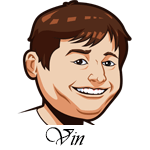 Follow @SBTSportBetting
A 0-0 day yesterday.
It was nice for me to take a day off from sweating tips. I was able to watch the Mariners game in peace and was happily surprised by their late innings comeback. They are not a great team this year, but they have been getting it done in one-run games as Edwin Diaz has been the absolute man this year. It's been fun to watch, but I'm sure it will end in heartbreak.
Today, it's back to the grind. A full slate of MLB games this afternoon. While Sunday isn't always my favorite day of the week, I think I've found a few games today that I feel good about.
[text-blocks id="137″ slug="email"]
St. Louis Cardinals vs. Colorado Rockies Betting Tips:
In a lot of games I pick here, we're holding our breaths hoping the effects of Coors Field don't take hold. Today, we're doing the opposite. We want all the doubles, triples and homeruns to fall in as we're going over.
Austin Gomber looks decent at a glance, but a deeper look shows trouble. A 2.98 ERA/4.29 FIP with a .267 BABIP is not sustainable. Since, Coors Field is BABIP heaven (because the stadium is at a high elevation the ballpark builders made the fences deep to avoid homeruns, it worked but also lead to a ton more doubles and triples as there is a lot of ground to cover out there) I see that number coming back to haunt him. While I've been very critical of the Rockies against righties, against lefties they are pretty dang tough.
Tyler Anderson is a decent Coors pitcher, but he has a 4.45 ERA/4.64 FIP on the year. The Cardinals are very good against lefties with a 105 wRC+ against southpaws. He has a low groundball rate as well so we could see the ball flying around today. I'd prefer this line at 11 for push considerations, but 12+ runs seems very doable.
Bet Cardinals/Rockies Over 11.5 Runs
Houston Astros vs. Los Angeles Angels Betting Tips:
The rich get richer. That's what I was thinking when I saw Framber Valdez on the mound today. You'd think that a rookie starting would be a good chance for the Astros to drop one, but they put a lefty with strong strikeout numbers against an Angels team with just an 86 wRC+ on the season against lefties. Trout is back, but that number is with him. That's how bad his teammates have been against lefties this year and I think they'll have trouble with Valdez today. He had a strong strikeout rate in the minors and did a good job of keeping the ball in the park. The Astros bullpen is strong so they should back him up well.
The Astros hit righties well and today face Felix Pena who has a 4.53 ERA/4.30 FIP on the year. The Astros are getting healthy too with Jose Altuve back. This is a great number for a great team against a team that is clearly out of it. I'm all over the Houston Astros today.
Bet Astros -124
Follow @SBTSportBetting