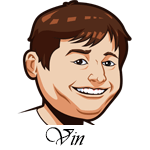 Follow @SBTSportBetting
The American League playoff race seems mostly sewed up with all that matters is seeding although that could always turn on a dime.
The Athletics have a five game lead on the Mariners for the second Wild Card. They are just 1.5 back of the Astros, but a series starts tonight between those teams that should create a little bit of separation. The Astros are getting George Springer back for this one and will finally be at full strength. They could knock the Athletics right down the ladder which could open the door for Seattle. There is no doubt that the Athletics are the better team, but with just over 30 games left in the season that doesn't really matter. It's all about how you finish.
The National League race is still wide open and this one could come down to the last day of the season. There are currently five teams in the hunt of the Wild Card with the Phillies and Braves also doing battle for the NL East. This could come down to the wire for a lot of these teams. The Cardinals have been red hot and shot themselves to the top of the Wild Card race with the Brewers closely on their tail. Both of these teams are less than five back of the Cubs, but that seems harder to see happening.
Notable Upcoming Bets:
U.S. Open Betting Tips:
This is getting underway today, but there is still time to bet what I consider to be the lock of the tournament: Serena Williams to win this thing. She came so close at Wimbeldon, making it all the way to the final, but this is where she should break through. There has been a lot of underrating of her since she came back and some of that is warranted, but this is still the best women's tennis player we've ever seen and I think she proves that she's still got it in New York. I love the odds here and I'm all over this one.
Bet Serena Williams +600 to win the US Open
MLB Betting Tips:
A short schedule today with a lot of travel and scheduled off days, but there were a couple of games that stuck out to me.
The Blue Jays deserve better than this sorry line against the Baltimore Orioles, but we'll gladly take it. Toronto has been scorching of late with Kendrys Morales homering in seven straight games. This offense is clicking right now and they draw a great match-up against David Hess and the Baltimore Orioles. While Sam Gaviglio is not the type of pitcher I normally like to back, I can't help but like him against the Orioles who are ice cold at the plate of late. They have just a 67 wRC+ over the past 14 days (with 100 being average) and I just have no faith in them as a team right now. They are bad, very bad. The Jays should win easily.
Speaking of terrible offenses, how about the Giants? They have just a 46 wRC+ over the past two weeks which is just so, so bad. They face a tough lefty tonight in Patrick Corbin who has big strikeout numbers and a 3.17 ERA/2.37 FIP on the year. I absolutely adore him in this match-up as San Francisco is very pitcher friendly.
The Diamondbacks offense has been great this year and they draw a nice match-up against Chris Stratton. I think they win and win handily. I'm laying the runs.
Follow @SBTSportBetting