August 27th, 2015 Betting Tips: MLB, CFL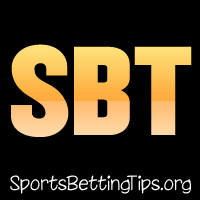 By
Despite the lurking shadow of the NFL right around the corner, baseball is still doing some really fun things to fight for your attention. Last night we saw the Blue Jays absolutely destroy Rangers pitching as they went for 12 runs to continue their roll and extend their lead in the division to two games over the Yankees. It's weird to think of the Yankees as underdogs, but that is exactly what they are against the Blue Jays. The Jays have the best pitcher in the AL East and the best offense we have seen in a long, long time. If I had to bet right now, I'd take the Blue Jays to win the whole thing.
Another red hot team is the New York Mets who have now won six straight and improved their division lead to 6.5 games. They still have a couple of series against the Nationals that could decide the division, but at this point the Nationals need a miracle if they want to catch up. We still have a ton of baseball left though so anything could happen. All of the these teams are in action today and it should be a good one.
MLB Betting Tips:
How long should we ride this Mets train? They have gone over the posted total in three straight and nine out of the last ten. They've hit the over by themselves in four of the past six games and are simply hitting everything in sight right now. Their match-up against the Phillies and Aaron Harang makes me think we should keep it rolling. Harang has always been hittable and Jon Niese is one of the weaker links of the Mets rotation with a 3.80 ERA. This one is all about the Mets offense though and Mets/Phillies over 8.5 runs is the play.
Two of the top 12 teams against left handed pitchers playing each other with two mid-tier left handed starters on the mound is a great opportunity for us tonight as the Twins and Rays. These two teams score a combined 9.3 runs per game against left handed starters and the total is set at just 7.5. We'll take it. Bet Rays/Twins over 7.5 runs.
Roenis Elias of the Mariners is not a great pitcher, but he is a left handed pitcher and no team is worse against left handed pitching than the Chicago White Sox. He goes against left handed Carlos Rodon who has a 4.22 ERA and has been hit hard by right handed hitters this season. Nelson Cruz just so happens to hit right handed. The Mariners are an underdog tonight, but I think they have a very good chance to win this game. The White Sox offense should be weak against the lefty and the Mariners offense has really been clicking in the second half. Mariners +130.
CFL Betting Tips:
The red hot Hamilton Tigercats take on Montreal tonight in Hamilton and the T-Cats will be out for revenge. The Alouettes are in flux after firing their coach. The Alouettes actually beat Hamilton earlier this season, but they are two completely different teams now and I fully expect Hamilton to be out for revenge. Hamilton -10 is a strong bet thanks to Montreal's likely struggles.
#1 Sportsbook Online for Americans

Good deposit bonus, lot of unique bets & props. Excellent mobile & live betting.