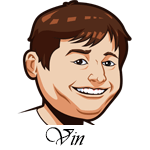 Follow @SBTSportBetting
The games we picked yesterday did not take place due to player protest.
I support the rights of the players to protest and hope that their voices are heard. Things simply aren't working in a lot of ways right now and change is needed.
Today is Jackie Robinson Day in Major League Baseball and every player will be wearing the number 42 on their jersey. The MLB has been doing this for years now, but this year definitely takes on a special importance with all that is going on in the world.
Robinson was a true sports hero and his words are as powerful today as they were when first spoken.
"4 Us 2 Remember" reminds us that Jackie Robinson's legacy lives on through the players who proudly wear 42 and everyone who stands against injustice.

Narrated by @MookieBetts https://t.co/CZgyRLllby

— MLB (@MLB) August 28, 2020
Best Odds for MLB:
All tips based on the starting pitchers listed. Tips should be considered void if any pitching changes are made unless otherwise noted.
Washington Nationals at Boston Red Sox Betting Tips:
Nationals: Max Scherzer 4.31 ERA/3.76 FIP
Red Sox: Chris Mazza 6.35 ERA/4.57 FIP
Sometimes you look at a pitcher and you can see a good game coming because of the underlying stats. Sometimes it's like this where Max Scherzer's ERA/FIP is just too high and you know he's better than that. His walks are a bit higher than usual, but this is a good match-up for that. The Red Sox rank 25th in MLB with just an 8% walk rate. They will be swinging and they face one of the top strikeout pitchers in the game. I think he's in for a great start here.
I *think* Mazza is starting, but this is one tip where I don't care who starts for the Red Sox. They are going to have trouble scoring early and Scherzer is going to dominate early. Bet this no matter who starts for Boston.
Bet Nationals -0.5 (-125) First 5 Innings
Kansas City Royals at Chicago White Sox Betting Tips:
Royals: Danny Duffy 3.99 ERA/3.73 FIP
White Sox: Reynaldo Lopez 4.75 ERA/4.77 FIP (Career)
The pitching match-up looks like a good one for the Royals, but the White Sox are just so incredibly on fire right now that it couldn't possibly matter. The system has an area called "recency bias" that takes into account how the team has performed over the past two weeks of games. The White Sox are just off the charts here and the system sees them winning by 2+ runs here. They have the top offense in the game against lefties right now and I think it's going to be a tough day for Royals pitching.
Pittsburgh Pirates at Milwaukee Brewers Betting Tips:
Pirates: Derek Holland 6.17 ERA/6.50 FIP
Brewers: Corbin Burnes 3.42 ERA/2.96 FIP
The Brewers offense has been slowly building itself back up and they are very solid against lefties. Corbin Burnes is good and the bullpen is absolutely lights out. I can't really make a case for the Pirates.
Holland is a left handed pitcher with an ERA/FIP over six runs for the last two seasons. He's nothing to get excited about and neither are the Pirates. Lay the runs.
Cleveland Indians at St. Louis Cardinals Betting Tips:
Indians: Tristan McKenzie 1.50 ERA/2.49 FIP
Cardinals: Daniel Ponce de Leon 5.25 ERA/6.57 FIP
McKenzie had a lights out start his first time out and, even accounting for some regression, the system likes him and the Indians a lot today. He has a great bullpen behind him and this pick is all about the pitching.
The Cardinals have had some rough performances out of the bullpen of late and Ponce deLeon hasn't been great. He's allowed at least two runs in his last three starts and hasn't made it five full innings in any start.
Best Sportsbook To Bet MLB:
Register an Account.
All betting odds and props will now be viewable under the event listing.
You can deposit to BetOnline via over 20 different options such as credit card.
Follow @SBTSportBetting