August 29th, 2017 Betting Tips: MLB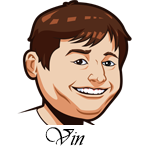 By
One of the crazier things you'll see in baseball is happening right now as the Kansas City Royals are currently in a scoreless streak of 43 straight innings. They've been shutout in four straight games and are now onlly four innings away from the major league record for scoreless streaks, held by the 1906 Philadelphia Athletics and the 1968 Chicago Cubs. They'll have a chance to set the record tonight as they face Alex Cobb and the Tampa Bay Rays.
The streak has pushed the Royals to two games under .500 and they are currently three games back in the Wild Card race. With a little over a month left in the season, this streak could end up defining the race for them as the time to make up ground is running out.
#1 Sportsbook Online for Americans

Good deposit bonus, lot of unique bets & props. Excellent mobile & live betting.
MLB Betting Tips:
The Royals will send Jake Junis to the mound against Cobb tonight and despite the scoreless streak, the total is set at 9.5 runs. While Junis is not that impressive and Cobb is hittable, this total is simply too high. This is one of the coldest hitting teams in baseball and both of these teams have solid bullpens. We're all over the under 9.5 runs in this game as we expect the streak to grow tonight. For a few innings at least.
A possible playoff match-up tonight is going down as the Indians and Yankees face off. Well, a playoff preview in terms of the teams as you have to think that Trevor Bauer and Jaime Garcia are not either teams first choice for the playoff rotation. Both of these guys are good to give up runs and I could easily see this game being 4-4 heading into the seventh. That works out to be a very likely over 9 runs and I think that is a strong bet here.
The Mariners have to be the most frustrating team in baseball right now. They were up twice in the game yesterday before finally giving it up. They are just so decimated on the pitching side that it's hard to trust them. They do send Erasmo Ramirez to the mound who has thrown a quality start in three straight against Dylan Bundy who is the closest that Baltimore has to an ace (and has also thrown a quality start in three straight). I am leaning towards the Mariners here, but I think the best bet is under 9.5 runs. Both of these pitchers haven't faced these teams in recent years and they are the best options for each team right now.
Milwaukee is a home dog tonight against the St. Louis Cardinals and Luke Weaver and I'm left asking why? Weaver looked good in his last start, but he's not elite level. Matt Garza has been decent of late if you take away the start at Coors Field. The Brewers are a good home team and the Cards are a bad road team. The Brewers have been playing really good baseball lately, the Cards have been playing okay baseball of late. What am I missing here? Give me the Brewers +104 tonight.
#1 Sportsbook Online for Americans

Good deposit bonus, lot of unique bets & props. Excellent mobile & live betting.