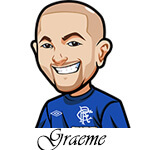 This week in Formula 1, we head to Austria for the Austrian Grand Prix.
Going into this one, Lewis Hamilton is a nice 17 points ahead with 151. Rosberg is behind him at 134, and Vettel is 3rd with 108 points.
Hamilton has won more than half of the grand prixs thus far, with 4 wins out of 7.
Now we are in Austria, at the Red Bull Ring. The Austrian Grand Prix was actually off the calendar from 2003 through 2013 but came back last year. That was won by Nick Rosberg, a tight 1.932 seconds ahead of team-mate Lewis Hamilton. Felipe Massa was actually the one that led at the beginning with pole position, while the fasted lap went to Sergio Perez from Force INdia.
The track itself is yet another low downforce circuit – and the results in Canada should be very similar to what we see here. The same teams who performed well in Montreal should be first and forefront this week.
Mercedes will be the ones that dominate and all of their customers cars will be the ones who should be easing into the points. Looking at the weather forecast it's cool, with a low chance of rain. This likely means we will see a one stop strategy brought in by the teams who are in the lead.
Let's get to the Austrian Grand Prix 2015 Betting Tips:
Points Finish: Nico Hulkenburg
Short odds at 4/6 but should be a nice easy cash for us bar any disasters. He won le Mans just last weekend and should be all caught up on sleep, rested and ready to go. This is the type of circuit that suits Force India well. They had the fastest lap last year with Perez as mentioned, and they had a double points finish. We like Hulkenburg to ease into the points this week.
Risky Red Bull Bets
The first one isn't too high – Daniil Kyvat Points Finish. 11/10 odds for that.
The next one is Ricciardo Fastest Lap at 80/1.
We've been plodding along with the F1 tips but this one seems like real value. The odds are a lot higher due to the Red Bull cars taking the penalties at Austria. They will both be starting at the very back of the grid. This makes overtaking very tricky – and as we said above we expect just one stop so it's going to involve starting on the harder tyre, running it until it falls apart and then pitting for the much faster option with low fuel.
Risky stuff.
But at that point in the race, you have to think they will be in the best position to lap quickly. And it's based on last year where Sergio Perez set the fastest lap running option tyres for the last sixteen laps.
I've never cheered Ricciardo on this much in my life.