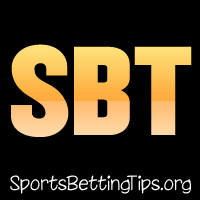 Follow @SBTSportBetting


[Get Exclusive Tips on our Patreon, Ad-Free
]
An interesting start to the US Open yesterday.
All of the practising and planning Tiger Woods did was for nought; he shot an 80 and looked absolutely terrible yesterday.
The one nice thing – depending on your view of golf – was that the course was not as tricky as some were expecting. There were a few bad days – Rickie Fowler in particular was absolutely shocking – but overall most golfers dealt well with it, and we should see some great golf in the remaining few days.
The highlight of the day was Phil Mickelson, who shot a 69. It would be cool to see Big Phil keep it up although it's going to be tough.
Bet wise we aren't doing too shabby. The leaders are at -5. Jordan Spieth is tied for 7th at -2. Brandt Snedeker is 1 behind him at -1, and even though Hideki Matsuyama didn't have the best back 9 he's still at even so it's a solid day all round.
We've got more US Open action today, but most importantly tonight we have KIMBO FREAKING SLICE VERSUS KEN GODDAMN SHAMROCK. Amazing stuff.
Let's get to the betting tips for June 19th, 2015:
F1 Austrian Grand Prix Betting Tips:
This is the second year that the Formula 1 schedule sees them head to Austria, after a decade break. The race is at the Red Bull Ring, where Nico Rosberg won it last year.
We've got three bets.
Our first is a 4/6 points finish for Nico Hulkenburg. We're hoping he is well rested from his endurance racing and is ready to come back here and get into the points. He drives for Force India and this is generally a good course for them. You can compare the Austrian Grand Prix to the Canadian Grand Prix, where Hulkenburg got in the points last time.
We're also going with two red bulls – Kyvat in the points at 11/10 and Ricciardo Fastest Lap at 80/1.
No that's not a typo – 80/1.
It's a hell of a risk – especially with Red Bull taking the penalties. But that's something we expected and were hoping for. It's going to be a one stop race most likely and that's going to be perfect for Ricciardo. It's one of those bets where everything has to fall into place perfectly – but the first part of our plan – Red Bull taking the penalties – has happened. So that's a good start.
Bellator 138 Betting Tips:
For Kimbo Slice vs Ken Shamrock – sit back and freaking enjoy that car wreck. The odds really don't make it appealing. Shamrock is around +255 at places while Kimbo is -300. It's hard to see Shamrock winning as his knees are shot so he can't take Kimbo to the ground. But he's bulked up and Kimbos chin is risky these days.
If it helps 2 of the 5 of us both had a dream that Shamrock won. But I wouldn't bet based on that.
We'll go with a very risky bet of Dan Charles to beat Bobby Lashley. Unfortunately Charles is late notice after James Thompson pulled out – but he has won his last 2 Bellator matches. The 12-2 Lashley is always a risky one. We love the guy but his opposition isn't as solid and his cardio is a bit iffy at times. On top of that the dude hates blood and if Dan Charles can bust him open that could be huge.
Also if you don't mind -260 odds, Patricio Freire is a good bet against Daniel Weichel. It's a big step up for Weichel who just isn't ready for it yet.
Follow @SBTSportBetting