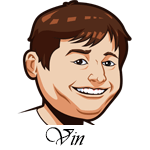 Follow @SBTSportBetting
Thursday Night Football is back this week with a match-up between two teams who won in week one, the Baltimore Ravens and the Cincinnati Bengals. Both teams had impressive wins with the Ravens win 47-3 while the Bengals won 34-23. Just based on that alone, the Ravens would seem like they should be a favorite and they virtually are with this game being a PK or Bengals +1 depending on where you look.
I'm not sure I agree with that assessment by the sportsbooks and I think this is a great time to go with the home team. The Ravens won huge last week, but that was a unique set of circumstances. For one, Nathan Peterman was the Bills quarterback for that one and he's already been benched. Second, that was one of the best performances of Joe Flacco's career and based on what we've seen from him over the past couple of seasons I don't know if I believe he's going to repeat that much this season.
Notable Upcoming Bets:
Cincinnati Bengals vs. Baltimore Ravens Betting Tips:
The recent history between these two teams really favors the Browns as well which I was surprised to see this line. Over their past six games at Paul Brown Stadium, the Ravens are 1-5 with the average margin of defeat over 10 points per game. Joe Flacco especially has struggled in Cincinnati with just a 72.3 passer rating in 19 games. The Bengals defense did some nice things last week in shutting down Andrew Luck and I think that Luck is a far, far better QB than Flacco.
I believe that the Ravens might be thinking they are unbeatable right now and the Bengals should help bring them back down to earth. Andy Dalton had a good run last week and he should manage this game well here. This definitely feels like a game where he'll connect with AJ Green and the Ravens won't be able to do anything to stop it.
College Football Betting Tips:
A weirdly early game (5:30 eastern) takes place tonight between Boston College and Wake Forest so be sure to get your bet down early on this one.
These are two teams facing their first real test after a relatively easy early season schedule. They are both 2-0 heading into this, but just like above not all 2-0 records are created equal.
The thing that sticks out to me is that Wake Forest played Tulane and Towson in their first two games and had a combined five turnovers. It nearly cost them against Tulane and I think it will end up costing them here. The BC defense forced five turnovers in their first two games and that trend could very well continue here.
MLB Betting Tips:
A short schedule, but one game that is hard to pass up is the Oakland Athletics against the Baltimore Orioles. Oakland is just destroying teams right now and has done so throughout this series against Baltimore. While the Orioles are just waiting for this season to be over. Baltimore has barely been hitting while Oakland is hitting hotter than ever. This is an easy spot to lay the runs.
Follow @SBTSportBetting