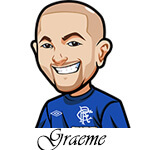 Follow @SBTSportBetting
Yesteday I tackled the Tottenham vs Ajax Champions League Semi Final and today I will tackle the Barcelona vs Liverpool game which takes place on Wednesday, May 1st.
This should be an absolute cracker of a game and I am looking forward to it as I am sure many of you are.
Barcelona will be coming into this one on a high after winning their 8th Liga in 11 years. Any domestic pressure is off now and they can focus completely on Europe.
Liverpool come in with domestic stress however as they are 1 point behind Man City in the league. They did log that huge 5-0 win over Huddersfield though and really have been killing it domestically so you have to think that momentum will continue.
Let's look at how both teams got here first:
Barcelona vs Liverpool Betting Tips:
Barcelona were in a group with PSV, Spurs and Inter Milan and made short work of them. They went 4 wins and 2 draws to remain unbeaten and win the group.
They were surprisingly held 0-0 away to Lyon before thumping them 5-1 in the second leg. They then went to Old Trafford where they won 1-0 then thumped them 3-0 away in what was a tactical disaster for Ole.
Liverpool have had a more rocky path at least in the group stages. They lost three times – all away. To Napoli, Red Star and PSG. That just makes their 3-1 win over Bayern Munich all the more impressive after drawing 0-0 at home in the first leg.
They followed that up with a solid 2-0 win over Porto, and then won 4-1 away as well.
Team quality wise, I feel Liverpool are the better side. However Barcelona are not someone you can underestimate.
There has been a few injury rumours about Mohamed Salah but it seems to be just rumours. Roberto Firmino has been given the all clear and is returning to training which will be good news.
One thing I like to do prior to these games is go through their previous European encounters for some tactical analysis. So all weekend I've had their games on in the background.
The one thing I have learned is that post group stage, Liverpool are just on a different level. This is a team that just looks like they should be champions and deserve to be champions and quite simply play like champions.
I don't get that same vibe from Barcelona. They're a team with issues that really need to step it up but the problem is it's Liverpools game for the taking. Barcelona I've never felt are really that step up team and they could struggle here.
For this particular game? I'm not sure how it will go down. But I think over the 180 minutes, Liverpool are the team who play like they should be in the Champions League Final.
Over the course of two legs I am backing Liverpool to win.
(Odds on this page are correct as of 2019/04/29 8:05:57 AM EST but are subject to change)

Follow @SBTSportBetting