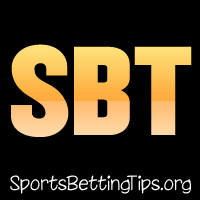 Follow @SBTSportBetting
Last night, we saw the Boston Celtics come out and punch the Milwaukee Bucks right in the face. The defense was strong throughout the game and Al Horford was amazing in shutting down Giannis Antetokounmpo. The whole team just put up an egg here and the shooting numbers weren't pretty. The Celtics played great, but this was definitely a "welcome to the playoffs" moment for the Bucks. They were absolutely spoiled in the first round playing Detroit and didn't seem fully ready for a well-coached, deep team. Game two should be interesting.
The Warriors also took game one against the Rockets. This game was not without controversy as there was some refereeing issues that are dominating the headlines in this game. This game was surprisingly slow paced and the score failing to break 210. I think the storylines are taking a lot away from what was a great game from Kevin Durant and just a better team game from Golden State. This series is already getting chippy and should continue to be so.
We have game two of the Raptors/Sixers tonight as well as the start of the Blazers/Nuggets series. Let's get into the tips.
Graeme: No game 1 hoodoo for the Raps as they calmly
dealt with the Philadelphia 76ers. It was a beastly performance from Kawhi Leonard who put in 45 freaking points.
It didn't help that Joel Embiid struggled for Philly and you have to
wonder if it's that nagging injury. In saying that I don't want to take anything away from Marc Gasol or Serge Ibaka who made life difficult for the Philly offense.
I think Philly adjust their offense for this one and get more out of them. Not sure if that will be enough but I think they can keep it close.
https://www.Bovada.lvPhilly +6.5
Vin: The issue to me in game one was that Kawhi Leonard was a god and the Sixers made no adjustments for him. They decided to defend him with a single defender and never forced him into any double teams. This makes sense on one hand as a double team creates problems with a team as deep as this, but you can't let one man dominate you like that without make an adjustment.
I think that the Sixers really try and force Leonard into more a playmaking role here which has not been his game at all this season. I am a little worried about that game plan as Joel Embiid is playing slow and could get them into some bad situations on double teams. That said, I think the Sixers come back here. I think there were some adjustments that needed to be made and they'll make them here. Outside of Leonard and Pascal Siakam, the Raptors didn't look great in game one and I think we see a much closer game here.
https://www.Bovada.lvBet Sixers +6.5
Blazers vs Nuggets Series Betting Tips:
Graeme: Not sure if the Blazers are getting no respect
here or what but they are +130 to win this series.
The Blazers beating the Thunder was a tough one – it relied heavily on Damian Lillard and if the Nuggets are able to stop him that's game over.
In the regular season the Nuggets matched up well with the Blazers.
They're making a big deal of the Nuggets being tired but these are professionals plus they don't move at a fast pace anyway.
Blazers are basically your average team who had a big player step up. Not sure if Lillard can do the same this one.
https://www.Bovada.lvNuggets to win 4-2 +500
Vin: Everyone has had the Nuggets being upset in the first or second round all along, and I have a hard time disagreeing with that in this series. Damian Lillard gets all the press, which is well deserved because he is great, but CJ McCollum is right there with him as far as consistency goes.
Jamal Murray and Gary Harris just don't have that consistency. We saw it time and again in the last round against the Spurs and I expect the veteran guards to really dominate this series. Nikola Jokic is a unique problem, especially with the Blazers losing Jusuf Nurkic, but Enes Kanter can hopefully make him work on the defensive end and do enough on the other end. The Spurs did provide a good template to beating him as they never double-teamed and just letting him be a scorer. That takes away the guards which is something the Nugs won't be able to do to Portland.
The Blazers are a much better team than the Spurs. They are ready for this moment, their home court is great, and they have the best player in this series. That is very often enough and I think Denver's story ends here.
https://www.Bovada.lvBlazers 4-2 +450
Follow @SBTSportBetting