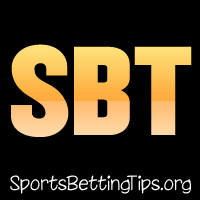 Follow @SBTSportBetting
It was ANOTHER winning night for us with our unified tip of the Milwaukee Bucks to bounce back and cover the spread.
Bucks were -7.5 and despite a tough opening to the game, stayed strong and made the adjustments necessary and walked away with it in the second half.
In the other game, the Warriors take a big 2-0 lead to Houston. They normally phone it in on Game 3s but you have to wonder if going up against James Harden is motivating them.
For Wednesday, May 1st we've got the Portland Trail Blazers vs Denver Nuggets in Game 2.
The Nuggets ran out 121-113 winners in Game 1. Should be a good game let's see what we got:
Blazers vs Nuggets Game 2 Betting Tips:
Vin: The playoffs are always about adjustments. Game to game we'll see things that worked in one game suddenly stop working in the next. Every series is about adjustments.
With that said, I don't see defense being much of an adjustment in this series. Of course, both teams will do things differently on the defensive end, but I don't see it having much of an effect on the overall scoring. Game one was run and gun, and I expect game two to be the same. These two teams combined for 234 points in the first game and that number feels like it will be hit again here. I am really liking the over of 219 on this one.
When looking at the box score of game one, it's easier to see just how tight the first game was. The main difference was Denver getting six more turnovers and you can put that right on Damian Lillard who finished with six. There was also a lot of complaining about calls or the lack thereof, and I just don't really see that being his style of play. He's definitely the type of player who will comeback from that and have a great game.
Except even if he does, I'm still not sure the Blazers have an answer for Nikola Jokic. He is absolutely breaking out in these playoffs and his pick-and-roll with Jamal Murray is extremely dangerous. He absolutely abused Enes Kanter in game one and that will be the big adjustment for game two. Will it work?
I like the Blazers here, but I'm just not sure I can go against Jokic right now. I'm sticking with the over here which should be hit easily as I see this game at minimum being in the 220-225 range.
https://www.Bovada.lvBlazers/Nuggets Over 219
Graeme: It was good to see the performance of Enes Kanter in Game 1. Have to wonder if his injury will affect him going into this one though and as the series goes on.
Lillard put up the points in the last game. He caused 6 turnovers but I mean that's the third time in the playoffs he has did 6. Where he lacked a bit was in defensive rebounds.
I see a lot of talk about defence being the focus of this one – but I don't think that will be the case. It's one thing to say it but when you are out there, defence can go out the window. It was end to end stuff and with Lillard coming out with a point to prove, I agree with Vin. I also like the Blazers, but…
https://www.Bovada.lvBlazers/Nuggets Over 219
Follow @SBTSportBetting