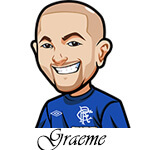 Follow @SBTSportBetting
That was quite the game between Ajax and Spurs yesterday. I'm a bit concerned Ajax only won 1-0 as I felt that game was there for the taking.
Spurs took awhile to get out of second gear and I think Ajax should have ran up a score in the beginning. Spurs will be reckless in the second leg and as we've seen in the past – that may pay off.
Going to head to the Scottish Premier League this weekend. Things are a bit intense there with Aberdeen and Kilmarnock battling for that Europa League spot behind Rangers. Down at the bottom it's a bettle between Hamilton and St. Mirren.
Let's get to it – it's a tricky time of the year in Scotland – well in any league, so we'll go with just small bets:
Aberdeen vs Celtic Betting Tips:
Celtic come into this on the back of some impressive form. it's been awhile since they conceded a goal which was against Rangers.
Their goalscoring is struggling however with a lot of tight little victories. Doing what they can, but just generally running out the season.
Aberdeen are your typical non Old Firm club which has been the same for decades now – no consistency. They have actually struggled at home quite a bit lately with draws to Livingston and St Mirren and a 2-0 loss to Hamilton. This has put their Europa League spot in contention.
I think there's a good chance we see a draw here. It's a risky one as after that Scottish Cup semi final, Celtic may have gotten into Aberdeens head. But they'd be happy with a point here and I'm fine risking a tiny amount on that.
(Odds on this page are correct as of 2019/05/01 8:49:21 AM EST but are subject to change)

Dundee vs Hamilton Betting Tips:
One of those "do or die" games. Hamilton know that they need a win here to really look good for staying in the SPL this season without a playoff.
They're playing Dundee who are pretty much already relegated. Yeah they could make the playoffs but they are on a brutal losing run. Even being at home isn't that much with just 1 win and 4 draws in 17 games at home. Not good at all.
In saying that, Dundee have a surprisingly good record over Hamilton this season with two wins and 1 draw so it's a very speculative bet so we'll do just a small bet.
(Odds on this page are correct as of 2019/05/01 8:49:21 AM EST but are subject to change)

Motherwell vs St Mirren Betting Tips:
While Motherwell don't really have much to play for, you get the feeling they want to play for pride now and are shooting to top the second tier of the Premier League. They got a solid enough 1-1 draw at Hamilton and will bring momentum in after that win over Dundee.
They're also a really good home team with 8 wins and 3 draws in 17 games. St Mirren to their credit are fighting for their SPL lives and have went three games without a defeat. Four if we don't include the Celtic game.
With St Mirren battling hard and after seeing Motherwells game last week I think we could actually see a high scoring game here. The bookies don't agree though.
(Odds on this page are correct as of 2019/05/01 8:49:21 AM EST but are subject to change)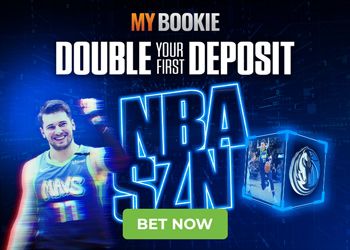 Follow @SBTSportBetting