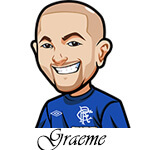 Follow @SBTSportBetting
It was disappointment in the final two rounds of the Dell Championship last week. Webb Simpson had set himself up nicely after two excellent rounds alas he completely collapsed in the final two.
Was hoping Rory could make a run for it on the final day but he also couldn't seem to get going. However what an incredible performance from DeChambeau. That was beautiful to watch and boy is that guy at the top of his game right now.
Also really nice to see was the performance of Matsuyama especially in that final round where he shot -6. I'm a big Matsuyama fan and always looking for excuses to back him. He has been on a solid run of late after B2B cuts in July and it's good to see him back to performing again.
This week we have the BMW Championship and Omega Masters. I've had people asking me about covering the LPGA & Champions Tour as I used to do that but haven't in awhile. This year in particular I found that the LPGA was just moving to too many new courses. I found it hard to really get a grasp on them and just didn't have the time. I'm hoping to amend that for next season. I also just sort of lost interest in the Champions Tour over the past couple years.
However during the off-season I'm hoping to do a lot of work and come out swinging in 2019 covering not just all of the above but the Sunshine Tour, Web.com etc as well. Looking forward to that.
Quick writeups today due to time constraints.
BMW Championship 2018 Betting Tips:
Looking forward to this tournament. The course is a beauty. Tricky one as you could make a strong argument for a lot of golfers this time out. Real thinking mans course.
Hideki Matsuyama: 1/4u to win & E/W @ 20/1
Annoyingly looking at the opening odds he was as high as 28/1. However I was swamped the past couple of days and couldn't get on it. As it is the guy is in form and I'd have bet 1/2 a unit on him at 28/1.
Bryson DeChambeau: 1/4u to win @ 16/1
16/1 odds on the hottest golfer over the past couple months let alone weeks? Sure. I mean him winning three in a row seems ridiculous but if anyone can do it – based on his current form, he can. In theory he should be relaxing this week as a win doesn't help him in the FedEx and he should be preparing for the Tour Championship as well as the Ryder Cup. However the guy has some serious drive and he's the type I wouldn't take in fantasy golf, but will back here. That's also why I am going to win rather than E/W as I think it'll be a "go big or go home" type of deal for him.
Tiger Woods: 1/2u to win & E/W @ 22/1
If our man can just get his putting going again he'll be a force to reckon with.
Justin Rose: 1/4u to win @ 12/1
Won on this course before and was tied for 15th the year after. Worth the bet here.
Patrick Cantlay: 1/4 to win & E/W @ 35/1
Still in solid enough form and I think this course suits him. He's played here before and handled it well.
Omega European Masters 2018 Betting Tips:
No write-ups here all are to win & E/W I'm going with:
Matt Wallace – 1/4u @ 25/1
Mike Lorenzo Vera – 1/4u @ 50/1
Mikko Ilonen – 1/8u @ 100/1
Ashley Chesters – 1/8u @ 125/1
Alexander Bjork – 1/8u @ 50/1
Follow @SBTSportBetting