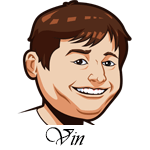 Follow @SBTSportBetting
An 0-1 record last night that should've been a 1-1.
The Cardinals ended up pushing back Miles Mikolas back and because of that my bet refunded. I recommend always doing BOTH STARTERS when making a bet and I am glad this happened, but I would've stuck with it based on yesterday's match-up. I just didn't catch it before the game started and that's what happened.
Wade Miley continued to work his devil magic against the Cubs last night and then the Cubs bullpen absolutely blew it away.
A couple of games I like today. Let's get to the tips.
[text-blocks id="137″ slug="email"]
Los Angeles Angels vs. Texas Rangers Betting Tips:
It's going to be a typical hot and humid day in Texas which is always get the hitters and that's why we are looking at the over today. The pitching helps as well.
Bartolo Colon is the oldest player in the league and he has a 5.45 ERA/5.30 FIP. He is hittable and he's facing an offense in the Angels who have been dangerous against righties this season with a 108 wRC+. I like them to win this game, but I could easily see it being a slugfest where the last team to score wins.
Jaime Barria is on the other mound and while he has an impressive 3.46 ERA/4.44 FIP, he is a regression candidate with a high left on base percentage and a low BABIP. He's a 40% flyball pitcher which I should think help the ball carry in this park as well.
Honestly, I was surprised to see this line so low. Jumping on this over.
Bet Rangers/Angels Over 10 Runs
San Francisco Giants vs. Colorado Rockies Betting Tips:
The Giants have been absolutely terrible of late and the Rockies are in a fight for their playoff lives. You know, how these things tend to work out.
Andrew Suarez has had a nice season, but he's really struggled on the road and he's playing in the hardest place to play on the road today. He has a 5.55 ERA/4.42 FIP in road starts compared to a 4.19/4.02 overall. The Rockies offense has really struggled against righties this year, but against lefties? Pretty dang good.
Antonio Senzatela is just the opposite in that he's been slightly better at home with a 4.97 ERA/3.98 FIP. He's a part of this weird collection of Rockies pitchers that does better at home and is unaffected by Coors. I'm willing to bet that's what happens here as the Giants have just an 87 wRC+ on the season against righties. They are without Buster Posey and traded Andrew McCutchen so they are probably closer to the 60 wRC+ they've had over the past two weeks than they'd like to admit.
Bet Rockies -150
Follow @SBTSportBetting