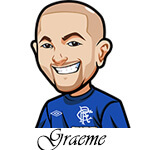 Well last week was a complete bust unfortunately.
The only pick that made the cut was Sungjae Im. He looked good going into the final round but couldn't do it. Granted there was two long shot bets but I expected better from Leishman and Kokrak. Kokrak did at least finish -3 so I can't complain too much – it was a strict cut line. Leishman had a back issue apparently and had to withdraw which was disappointing.
It happens. Just disappointing not to really have any action on the Sunday.
It's what I always say – winning money is a bonus. My aim is to at least have some live dogs going into the final round.
Let's turn our attention to this week.
Sanderson Farms Championship 2019 Betting Tips:
For the record I really wanted to back Sung-Jae Im here. He is playing well for sure. 14/1 just isn't enough for me though. If you want a value pick, I see a lot of people backing Robby Shelton who is about 100/1. I've looked at it and can't see it personally. I might chuck some money on it just because others seem strong about it but it's not one that I can personally advise.
Corey Conners: 28/1. 2nd place here last year and when we last saw him he was playing well. Nothing mind blowing but solid form and a good outing at the Tour Championship. Might be a bit rusty but also might be fired up especially considering he was the bridesmaid last year. GIR is a big factor here and he is great at that. Worth a bet 1/4u to win & E/W.
Sepp Straka: 100/1. Tough one to back coming off the back of a couple of cuts. He does seem on a slight downswing but it's not like he is tanking. He missed the cut last year however metric wise, he still stands out enough for me to place a small bet on him. 1/8u to win & E/W.
Harry Higgs: 125/1. Just one that stood out to me. I feel he is suited for this course. I really liked his performance at the Greenbrier and think he might be able to continue that. I'm probably crazy for this unit amount, but I'm going with 1/4u to win & E/W on this one.
BMW PGA Championship 2019 Betting Tips:
Love Rory. Love everything he did last year. Absolutely phenomenal player. And there's going to be a lot of tough calls like this where I want to back him, but just can't. Last won this event in 2014 and was 2nd last year. It's a close one but I just can't take him. More than likely there will be a lot of events like this over the year – where I just can't place the bet, and he ends up winning. That's Rory for ya.
Fleetwood is another popular pick here. Love the guy too but over the last 7 years he just hasn't really shown it at this course. If he taked it here then so be it.
One that was on my shortlist that just didn't make it was Cabrera-Bello. 50/1 just isn't worth it but he will be someone to watch here.
Paul Casey: 14/1. Casey won us money on the Porsche European Open, and I'm happy to back him again here. He's won here previously and out of the top guys, he's the one that really stands out to me. In saying that with such a tricky field, I'm not feeling super confident. 1/8u to win.
Francesco Molinari: 28/1. Barring injury, when someone has course form like this you just have to take them. Yeah the dude really hasn't performed well since the Masters. However he performs at this course all the time regardless of form and it'd be silly not to back him at this price. 1/4u to win & E/W.
Viktor Hovland: 28/1. Never played this course however playing well lately and he stands out in the metrics for me. I think he could be a big surprise this week. 1/2u to win & E/W.
Henrik Stenson: 22/1. One of those plays where I tried to chase myself off it but couldn't. Solid performances over the years here. In form. Stands out in the metrics. Have to get something on him. Ugh. 1/4u to win & E/W.
Billy Horschel: 55/1. Almost didn't add him. He didn't make the cut on my shortlist. However just one of those I have a slight vibe about. 1/4u to win & E/W.