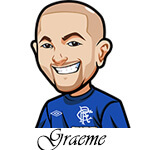 Follow @SBTSportBetting
Welcome to this weeks golf tips!
Unfortunately I was unable to follow up my Paul Casey winner from the Porsche European Open with anything notable last week.
Only Sungjae Im was able to make the cut out of my three main bets. And he really didn't show up on the last day which was disappointing.
Jason Kokrak was okay but -3 wasn't enough to pass the cut line. Marc Leishman had back issues and withdrew from the tournament which was disappointing. Always sucks when you lose out due to an injury.
This week there are two tournaments I am focusing on.
As a reminder – my bets unless stated otherwise are to win and top 5, or e/w as it's known in Europe. I split up my bets in confidence levels of 1-5 with 5 being the highest but extremely rare. Even 3 is rare to be honest. You should bet accordingly. Any questions ask in the comments below.
Let's get on with it:
Sanderson Farms Bets:
Three bets here. All to win and Top 5.
First one is Corey Conners. Almost won at this tournament last year. Hasn't played in a couple of weeks and you never know how someone will respond. After he played here last year so well I think he will be aching to get his season off to an excellent start. Confidence level 2 on this one.
Sepp Straka is a long shot bet at 100/1 odds. Confidence level of 1. Not playing the greatest and may be in the middle of a big downswing however I feel he is suited for this course.
Finally Harry Higgs at a confidence level of 2. I think this course really suits his game and he can bring it here.
BMW PGA Championship Bets:
Should be a good tournament. Rory is someone I'll find it hard to bet. Love the guy and will defend him until the cows come home, but he is really unbettable for the most part these days.
I've got 5 plays in the BMW PGA Championship.
First up is my only to win bet and that is Paul Casey. Confidence level of 1. He won us money last time out and hoping for more. Of the crew at the top, he's the only one I'd feel comfortable with money on.
I've got to back Francesco Molinari. I mean just look at his course form. On rare occasions you can throw everything else out and just go with course form. This is one of those occasions.
I really like Viktor Hovland this week. For the metrics I consider for this course, he is all-around great. I feel good about this one and am going with a confidence level of 3.
My two other plays are Henrik Stenson and Billy Horschel. Stenson is a 2, Billy is a 1. Stenson I didn't want to back but he just clicks here with course form and metrics. Horschel is someone I just have a good feeling about and hey the dude knows how to win a tournament.
Follow @SBTSportBetting