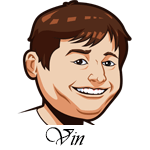 Follow @SBTSportBetting
A 1-2 record last night.
I had my streams crossed last night as the Red Sox and Astros were the easy over while the Brewers and Dodgers were the under.
It took 13 innings, but the Dodgers got the win 2-1. These teams tied, then set and smashed the record for runners left on base in a playoff game. Some of that is pitching, some of that is approach and some of that is bad hitting. I personally felt both teams left runs on the table early. I look back to the second inning when the Dodgers had two on and nobody out as a time when this thing could've been ended. The injury to Gio Gonzalez changed this game and the length of it could change this series.
The Astros looked in prime position to win this game, but then Robert Osuna happened. Just an absolute collapse by him as he went a three batter sequence of hit by pitch, hit by pitch (scoring a run) and grand slam. The end.
[text-blocks id="137″ slug="email"]
Milwaukee Brewers vs. Los Angeles Dodgers Betting Tips:
The Brewers really needed that game last night. Josh Hader and Corey Knebel are almost definitely not available for this one and that takes the Brewers bullpen from ultimate strength to rollercoaster ride.
To make matters worse, they face Clayton Kershaw tonight at home. He had a 2.58 ERA/3.35 FIP/3.20 xFIP at home during the regular season and is one of the best pitchers in baseball history. That said, the postseason struggles are real. Game one saw him allowing four earned runs in just three innings of work. Not great and his control was an issue. I want to believe he'll be better here, but I just don't know. His last month of the season wasn't great and the playoffs haven't been great. He could get hit here. Christian Yelich has been cold this postseason, but he is only player to hit multiple homeruns off Kershaw this season.
Wade Miley is a pitcher that I think I know, but I can't quite get down. He works on the edge of the zone and if hitters are patient, they can have success against him. The Dodgers hitters have not been patient and he looked amazing. He averaged 3.01 BB/9 and the Dodgers haven't been taking them. They'll need to change that to have success.
The Brewers will need him because the bullpen is not the strength it was without Knebel and Hader. Jeremy Jeffress has been shaky and I don't trust Xavier Cedeno and Joakim Soria.
I got burned on the over yesterday, but I am going back to it today. The pitching on both sides is hurting from that long outing yesterday and I truly believe both of these starters can give up 2-3 runs.
Bet Dodgers/Brewers Over 7 Runs
Houston Astros vs. Boston Red Sox Betting Tips:
This is probably the biggest pitching mismatch of the series. Charlie Morton is a huge strikeout pitcher who had his best ever season this year with a 3.13 ERA/3.59 FIP. He had a couple starts this season against Boston with mixed results, but I believe in him in this game.
Rick Porcello? Not so much. He had a 4.28 ERA/4.01 FIP this season with 1.27 HR/9. He probably won't go deep in this game as he's been used as a reliever and I still maintain that the Red Sox bullpen is a big weakness. Going back to the well here on the Astros.
Bet Astros -150
Follow @SBTSportBetting