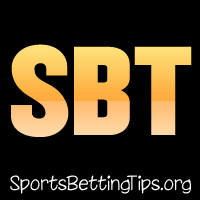 Follow @SBTSportBetting
An 0-2 start yesterday.
I am kicking myself for taking the 76ers yesterday. I had my doubts about them early in the season with them trying to fit Markelle Fultz into the starting lineup, but I thought they would lean harder on the big guns in this one. It turned out not to matter and I didn't give enough credit to the Celtics at home. Lesson learned.
The Warriors won the game and nearly got us the cover, but a rough third quarter did the trick here. This game was never in doubt, but -12 is a lot of points to cover and the Warriors didn't do it.
I feel much better about today's games as we have a much fuller slate and there are some games that I was targeting before yesterday that I want to get to.
Milwaukee Bucks vs. Charlotte Hornets Betting Tips:
The Bucks are a team that burned us last year, but a team that I am really excited for this year. Why? A new coach in Mike Budenholzer that is going to transform this offense. Under Jason Kidd and Joe Prunty, the offseason was slow and didn't take a ton of efficient shots. Under Budenholzer, they will be the peak of modernity with a ton of fast break and three point shooting. They will unlock Giannis Antetokounmpo in ways that could win him the MVP. I'm almost seeing a huge year from Khris Middleton as he'll be looking to get paid next summer.
The Hornets are a team that has playoff aspirations, but I'm just not seeing it. Barring a huge breakout from Malik Monk, I don't see how this team has the talent to get it done.
Charlotte is a slight home favorite here, but I think that is the sportsbooks still thinking about last year's Bucks. This is going to be a top-4 seed in the East and in a few months this game would be -6. Get on it now.
Bet Bucks +2
Minnesota Timberwolves vs. San Antonio Spurs Betting Tips:
The Wolves are an absolute mess right now. Jimmy Butler wants out, Tom Thibodeau is losing the team and Andrew Wiggins and Karl-Anthony Towns can't get along with Butler. This is a team with bad chemistry and great talent. They will beat some teams with that mix, but not this one.
San Antonio is a machine. They are filled with veterans who know their roles and fulfill them. DeMar DeRozan is a perfect fit for this team and he'll do just fine with LaMarcus Aldridge. I hate to use this analogy here, but the Wolves are playing checkers and the Spurs are playing chess. Take the home team with the history of success over the mess of team with one playoff appearance since Kevin Garnett left.
Bet Spurs -2.5
Phoenix Suns vs. Dallas Mavericks Betting Tips:
I am going to make this last pick really simple: The Suns shouldn't be favored over anyone. This team won 21 games last season, they fired their GM a week ago, and I don't see them being much better this season. They have no point guard and Devin Booker is recovering from a hand injury that cost him the preseason. Booker is going to handle some of the point guard duties and that doesn't seem like the best idea.
The Mavericks have high aspirations and why not? Luka Doncic was the steal of the draft and he's ready to play right now. He'll form a potent pick-and-roll with DeAndre Jordan. Doncic and Dennis Smith Jr. will be a very potent backcourt and I think this team can challenge for the 8th seed. They have one of the best coaches in the league and should easily handle a mess of a team like Phoenix.
Bet Mavericks +1
Follow @SBTSportBetting