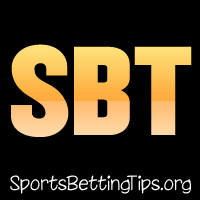 Follow @SBTSportBetting
Well we both got it wrong last night as the Rockets put up a big performance at home and won 98-94. They now lead the series 3-2 and the Warriors are on the brink of being eliminated.
Of course even as we type that we don't really believe it ha. Pretty darn sure we'll both be on Warriors Game 6 no matter the spread. And that doesn't factor in Chris Paul and his injury situation.
Honestly let's hope Paul is fit though and good to play – the guy has been a huge help in the Rockets team this year and especially in the playoffs. His experience has really helped and it'd suck hard for them if he misses even one game.
There seems to be a lot of frustration on both sides. James Harden seemed quite ticked at that reporter asking him about his longe range struggles and you can tell that's getting to them.
Game 6 will take place tomorrow night.
For now we turn our attention to Game 6 in the Celtics vs Cavaliers series as the Eastern Conference Finals could get wrapped up tonight.
Here's our thoughts:
Cavs vs Celtics Game 6 Betting Tips:
Vin: Game five was probably the worst case scenario for viewers. The Celtics came out hot early and the Cavaliers basically decided that they would save themselves for games six and seven. They would never admit that, but I think we've seen a lot of that in the playoffs this year. Teams seemingly punting on the road game to get to the home game. While we can say that the Celtics have played great at home and poor on the road in these playoffs, a couple of those losses could probably be chalked up to simply waiting for the next home game. Game six in Milwaukee rings a bell.
The good news is that we are getting a game six and I think there is a really strong chance we are going to get a game seven. A lot has been made in this series about "LeBron James won't let them lose this" and in a lot of ways that undermines the Celtics and overrates him and his influence over a bad team. A better performance from JR Smith, Tristan Thompson, Kevin Love and basically every single Cav in game five could've meant a win. He can't do it alone, even though it often looks like it.
That being said, he's going to do it alone tonight if he has to. This may be the end of LeBron's run at the top of the Eastern Conference, but it's not going to happen at home in game six. I think they come out strong and the Cavs -2.5 First Quarter is probably my favorite bet of the day.
The line of -7 is a bit high for the game as I think we're getting to the point in the series when everything is tight, everyone is tired and the scoring slows down. I would recommned a parlay or a teaser with this and the Warriors in game six as I think that is the other major lock of the weekend.
Graeme: I was disappointed with my pick last time out. Like I said yesterday I made a fundamental mistake and got swept up in the narrative. I saw too many people going on about LeBron and it twisted things for me. Always best to keep it simple. Especially at a stage like this where we have all the basic data.
Just have to ignore everything except Game 3 and 4 in Cleveland and look for trends there. If the Celtics switch things up and turn things around then so be it.
In both those games, the Cavs came out swinging. Game 3 they were extra motivated due to a few days off and won the first quarter 32-17 but Game 4 was off just the 1 day break and they won that one 34-18.
I'm also good with Cavs -2.5 First Quarter.
Follow @SBTSportBetting