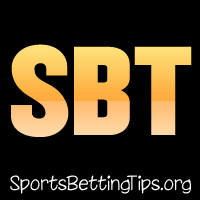 Follow @SBTSportBetting
The Warriors got off to a roaring start in the Western Conference finals. Harden put up 41 points but it wasn't enough as the Warriors put in a great performance and won 119-106.
It puts a hell of a lot of pressure on Houston.
We'll tackle Game 2 of that one tomorrow.
Today is Tuesday, May 15th and the Cleveland Cavaliers are in Boston for Game 2 of their series. The Celtics easily won game one. The Celtics won 108-83 and LeBron hit just 15 points with a 5-16. Not good sir, not good.
Marcus Morris did the business as Graeme called, and it'll be interesting to see if James can perform better in Game 2.
Here's our thoughts:
Vin: Despite winning game one, the series odds for the Celtics haven't changed all that much. The Cavaliers are still favored and Boston is still the ultimate underdog in the 2018 Playoffs. That's kind of crazy considering how much they won by and the home court advantage, but I think there is a darn good reason for it: Game 2 LeBron James is a monster. Down 0-1 LeBron is a killer.
The last five times that a LeBron James led team has been down 0-1 in the Eastern Conference playoffs, they've won that series. This is just what LeBron does and I am not worried about them showing up tonight.
A lot went right for Boston in game one and a lot went wrong for Cleveland. All due respect to the Boston defense, but Cleveland won't shoot like that again tonight. I still believe that the Cavs can outscore this team at any time and if they can't, there are adjustments to be made where they can straight up bully Boston. There is a lot of reasons to like the Cavs going forward.
I'm not counting the Celtics out though. They have yet to lose at home in these playoffs. They have played some amazing defense in these playoffs and Terry Rozier, Jayson Tatum and Jaylen Brown have arrived in ways that nobody expected while Al Horford may be the MVP of these playoffs. I'm a little more nervous about this team than I was heading into the series.
Tonight is all about Cleveland +1 though. This is a must-win game and a game that LeBron's teams have won time and time again. Things will go their way, they'll get some superstar calls from the refs and even this series up.
Graeme: This is a very interesting matchup as you have to wonder if LeBron is going to be on fire. He had an off game against the Raptors in Game 1 but his teammates held it up then he bounced back strong.
Of course I can't give too much credit to Morris – it was just a bad night out for the entire Cavs team. Their shooting was brutal.
The thing is any other team and I'd think their confidence was shattered knowing how the Boston Celtics are at home.
But not a team led by LeBron James.
I'm taking LeBron Over 32.5 Points. I think Cavs do get the W but win or lose it's all about LeBron and I can't back against the Celtics coach at this point.
Follow @SBTSportBetting