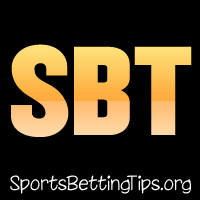 Follow @SBTSportBetting
The Rockets got a massive win last night as the Warriors fell apart in the 4th quarter.
It was a brutal end for the Warriors who had looked good the whole game and it was stunning to see those last 5 shots all missed.
It's great in terms of the competiveness of the series though as after Game 3 it looked like the Warriors were going to run away with it.
We turn our attention to tonight now. It's another competitive series as the Cavs and Celtics head into Game 5.
The Celtics won both their home games and the Cavs won both of theirs so this is a massive game. The Celtics can take a 3-2 lead and really put pressure on the Cavs. However if the Cavs can win in Boston and be the first team to do so in the post season, it will be a huge mental win for them.
Let's get to it:
Cavs vs Celtics Game 5 Betting Tips:
Graeme: This game is a pickem and the most obvious play is the Celtics.
They haven't lost yet at home and have looked very impressive in all of their home games.
However I feel the Cavs show up when it matters. I think they'll be really up for this one and know what a mental win it will be. They don't want the possibility of a Game 7 in Boston where they're already 0-3.
I like them to put their big efforts into this game tonight.
Cavs to Win
Vin:
Game five is a bit of a transition game in this series. The series moves back to Boston and while the result is important, since the series tied up at 2-2 there is considerably less pressure on the Cleveland Cavaliers. The Celtics haven't lost at home yet in these playoffs and I expect them to play big in this one. Their players just seem to have a lot more confidence when playing at home and the crowd should be absolutely electric for this one.
I think this game plays out similar to game four in Golden State last night. The defense will be up and the nerves will be high. That's why I think this is an easy under 206. Only one game in this series has hit that total and I don't see this game doing it as the pressure will be significantly higher. We know that LeBron James can score, but can any other Cavs? Can the Celtics? I am okay betting against that.
I am really not sure what's going to happen in this game. There is a range of possibilities and the PK line is just throwing me for a loop. I like that first half under, I kind of like the Celtics first quarter (but not enough to tip it) and I really like LeBron James over 34.5 points. He's gone over 40 twice in this series and I feel like he's going to do it again here. Anything after that, listen to Graeme.
Follow @SBTSportBetting