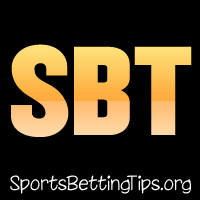 Follow @SBTSportBetting
It was an evening that shocked absolutely no-one as the Houston Rockets and Golden State Warriors both progressed to the Western Conference finals.
Both teams won their series 4-1 with the Rockets beating the Jazz 112-102 and the Warriors winning 113-104.
Game 1 of that series is scheduled to take place Wednesday, May 16th.
Must admit it will be nice to have some days off from the tips as we've been going strong since mid-October!
For now we've got at least one more game left in the Eastern Conference as we see who goes on to get slayed by LeBron. The Celtics are up 3-1 and host the Philadelphia 76ers tonight. The Celtics have won all of their home games so far in the playoffs.
Celtics vs 76ers Game 5 Betting Tips:
Vin: This is probably the biggest game five that I can imagine. Even though the series is 3-1, I think this series is very much in limbo and a win by the Sixers could be really dangerous for Boston. The longer this series go on, the better Philly gets and they need to snuff them out here before it's too late.
That's before you even consider that every day that they don't close this out is another day that LeBron James gets to rest. They don't want this to go to seven games. They need to close this out here.
The big thing that happened in game four was that Dario Saric finally showed up. This really opened up the offense and made them a far more dangerous team. We also saw them move Robert Covington to a more dimished role which paid dividends in that game. That said, this was really a Ben Simmons game. 19 points and 13 assists, if that's the Ben Simmons they are getting then I am not afraid to think that the Sixers have a chance to win this thing. Even though no team has ever done that before.
This is just one game though. The Celtics can do their magic for one more game. They have yet to lose at home in the playoffs and I am not about to start picking against them to do so here. Boston -1 is the perfect line for this game as I think it'll be down to the wire, but this team just looks better in every way at home and I think they'll close it out here. Ending this lame second round for good.
Graeme: I really think this line is a gift to be honest. Yeah I know it's backs against the walls for the 76ers but the Celtics have shown throughout the series that they're the better team. The last game required a huge performance from Saric and they can't rely on that every night.
Maybe the win was that momentum shift Philly needed but I just don't see it. Celtics should NOT have opened at home underdogs and maybe it's something where I'm missing something but the money is going on them and it makes sense.
I'm trying to justify it and we got Simmons being more aggressive and T.J. McConnell in the starting lineup and that's great and all but I just can't help but look at the Celtics and how good they've been and go with Celtics -1.
Follow @SBTSportBetting