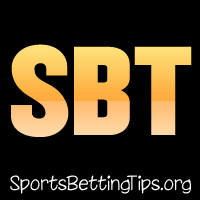 Follow @SBTSportBetting


[Get Exclusive Tips on our Patreon, Ad-Free
]
Graeme called it right yesterday as the Warriors at home absolutely dominated the Houston Rockets. It wasn't even a close one as the Warriors ran out 126-85 winners.
That doesn't bode well for the Rockets chances and they'll need a much better effort in Game 4.
We'll talk about that tomorrow.
It's Monday, May 21st 2018 and the Cleveland Cavaliers look to make it 2-2 as they go up against the Boston Celtics. The Cavs routed them last time and we'll have to see if it was just the rest that helped them or not. This is a very important game for the Cavs as they struggled in Boston so can't go there down 3-1.
Let's get to it:
Celtics vs Cavaliers Game 4 Betting Tips:
Graeme: It was an absolutely dominant victory for the Cavs and the Celtics had no way to stop them.
Of course that happened in Game 3 in Milwaukee. Same deal – Bucks rode hard over the Celtics but it was a much tighter Game 4.
I'm fine with backing the Celtics on that trend. Cavs haven't been too consistent during the playoffs even when they swept the Raptors. I think the Celtics keep this one close tonight.
I'm on Celtics +7
Vin: Cleveland absolutely dominated game three and it seems like now is when the real series begins. The defense looked better and the role players on Cleveland finally showed up. (I'm looking at you, JR Smith.) It was definitely a wake-up call and it's not hard to see why the Cavs are even money to win this series.
The big changes in game three were the team making it a priority to stick on Al Horford no matter what. That guy has been the MVP of these playoffs and stopping him is the way to stop Boston.
There was also a lot more action for George Hill as an active part of the offense. He might not be the player he once was with the Pacers, but he is a smart player who seemingly always makes the right play. He is the subject of my first play of this game as well as I'm taking George Hill over 10 points. Just seems like a gimme as he always gets a lot of open threes from LeBron and company.
LeBron James is, as always, key to this game for the Cavs as well. He should a defensive intensity in game three that we haven't seen all year. That led to some great numbers from him and I am expecting more of that here. LeBron James over 9.5 rebounds seems like an easy one to me. He had 10 in game two and 14 in game three. Him and Kevin Love should both feast on the boards tonight.
I feel like this is the game that is going to be close. We've seen the Cavs best hit and we've seen the Celtics best hit. Now it's time for each of them to hit back. Boston hasn't played the best games on the road in this playoffs, but they have played some close ones. I think this will be a close one and the Celtics +7 keep it close to the wire. I'd probably take the Cavs to win outright, but I like the Celtics to make this a close game. Lord knows this playoffs needs one.
Follow @SBTSportBetting