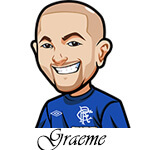 This week in golf we've got the Charles Schwab Challenge.
This is a tournament that looking back, I've never had a win at. That's concerning! Especially considering course history etc. Very disappointed in myself.
Hopefully I can turn it around this time.
First off that PGA Championship – wow. I said last week that man it really was tough to wager anything and I wasn't doing any serious bets. I'm glad that was the case because it was a real head scratcher in regards to what mattered.
So great to see the big man win though. While it sucked not having anyone in contention on Sunday, it helped me as I was able to just sit here and cheer Mickelson like crazy.
Just a few small bets for the Charles Schwab.
If you are new to my golf bets – my normal betting unit is $125 and then I range bets from usually $62.50 to as high as $1,000. That's really my confidence level.
I also do E/W bets which are each-way bets. If your sportsbook doesn't support that, split the bet over the golfer to win and Top 5.
So first up $62.50 on Jordan Spieth to win. 10/1 is a tricky price but after looking at it I think it's got some value. You have his ability, you have his form both currently and on this course and you just gotta do it and hope for some magic.
Then also $62.50 on Collin Morikawa To Win. This one is 14/1. Stands out in the metrics for me, and also of course was excellent here last year.
I've got two $62.50 E/W bets on Chris Kirk and Brian Harman. Both look like they may be in contention here. It's 55/1 and 30/1 respectively.
Finally we've got $125 on Abraham Ancer E/W. Hasn't rocked this course or anything but coming in on sick form and suits this course so could be a big player here.