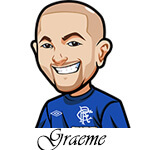 Well the PGA Championship ended up being insane.
Just a bizarre tournament in regards to who performed and who didn't but my god it was awesome seeing Phil Mickelson take it down.
So great to see. Beautiful moment in golf.
I just did small bets last week as I really couldn't get a grasp on the tournament. I said it last week but if it wasn't a Major I would have skipped it. It surprised me last week reading so many people write with such confidence last week. It was a real crapshoot of a tournament.
This week we've got the Charles Schwab. I am freaking swamped so just very quick write-ups: Hopefully over the next few weeks things settle down for me. It sucks as I haven't been able to cover any non-PGA tournaments in a bit and I have a lot of fun doing that.
$62.50 on Spieth to Win at 10/1
Initially I felt he was too heavy a favourite. I don't feel his current game suits this course as well as you'd expect. But considering his ability, current form and course form? Worth a small play.
$62.50 on Collin Morikawa to Win at 14/1
Man two homer bets. A few question marks over Collin. He did come 2nd last year, looked good last time out. I figure it's go big or go home with him. Decided to split a $125 bet over him and Spieth.
$125 on Abraham Ancer at 20/1 E/W
In rocking form at the moment, and his game suits this course well. Made the cut the last three times. If it wasn't for his current form I wouldn't consider it.
After that – there are a few potential plays but I have issues with most of them. But I've narrowed it down to two who I like enough to bet. $62.50 E/W both.
Chris Kirk: 55/1
Brian Harman: 30/1