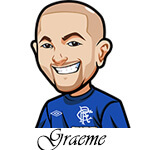 Follow @SBTSportBetting
The PGA is finally back and that means I will be returning here with weekly golf betting tips!
My golf betting tips are free and always will be. I've been betting golf online since 2014 and it's been a great time with a lot of great wins.
It's been awhile since I wrote about golf on here. I last tipped The Players Championship which unfortunately ended after the first round due to COVID-19.
That was frustrating as I had tipped the 28/1 Matsuyama and he was leading at the end of the first round. Pity the sportsbooks didn't just pay out for that ha. Oh well.
It's been a pretty solid year for me so far with a couple of decent winners. Here were the better wins: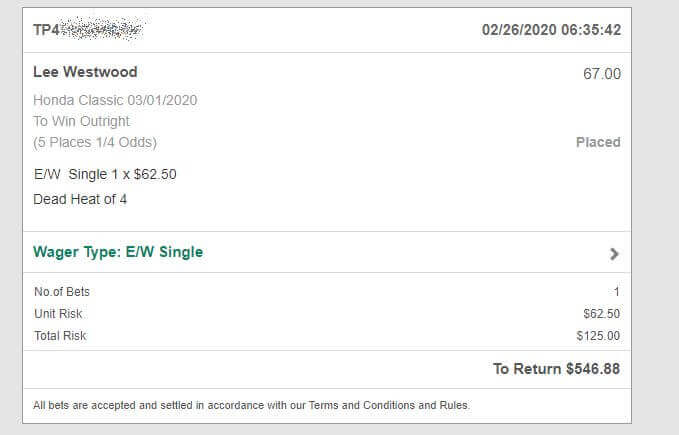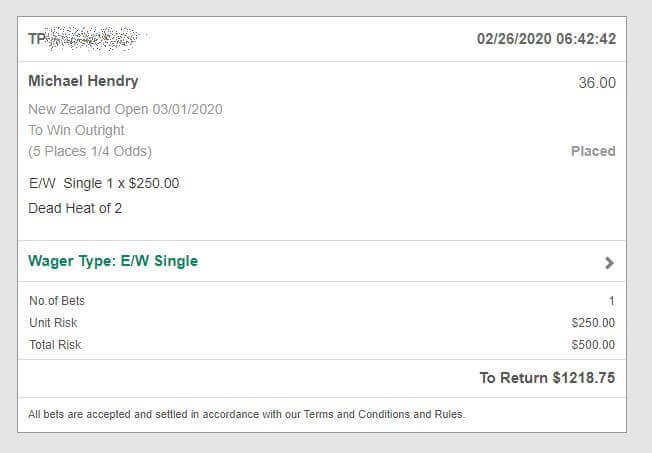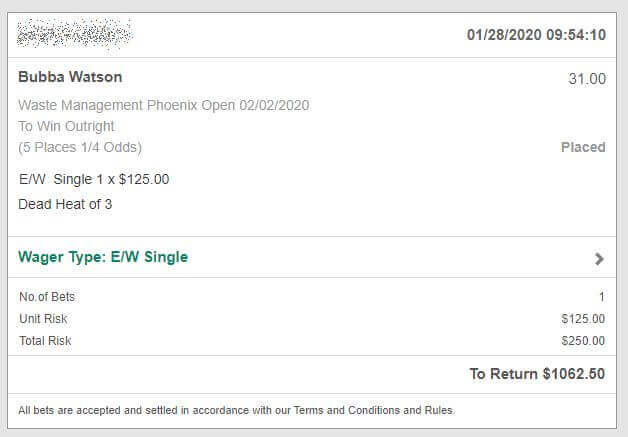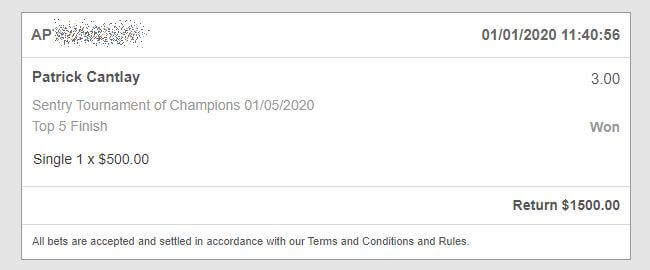 There's a few others that were just small wins and not worth writing home about.
Let's get right into the Charles Schwab. I'm not considering the form going into this tournament for obvious reasons.
Charles Schwab 2020 Bets:
All of these are e/w betting. Each way betting is when you place one bet on them to win, and the other top 5. Or in this tournaments case, top 6 as that's what the sportsbooks are going with.
So if you are betting these, split your bet on them to win and also to place in the top 6.
First one up is Rahmbo at 12/1. Jon Rahm stands out on all the metrics that work for this course and he also has had two top 5 finishes here in the last few years. Like Rahmbo to be amongst the top crew at the end.
Gotta love Webb Simpson at 22/1. Checks all the boxes. Performs very well here. Metrics match up well etc etc. Webb is a great bet here
I also like the 50/1 Matt Kuchar. Kuchar has been up and down here but generally makes the cut and can be relied upon to hopefully perform all four rounds. His fairway accuracy this year is on point and that should be a factor here. What I really like is Kooch is a big fan of this course. I saw an interview from him a few years ago where he was going on about how great this course is. Have to think his enthusiasm level will be up for it here.
In a confidence system of 1-5u the above three picks are 2u. The below are just 1u.
I'm also digging Harris English at 66/1. English has also performed well here and has a good history in the Charles Schwab. All the metrics impress for him and if his GIR is as good as it had been he can be a surprise contender.
My final main bet is 80/1 Ryan Palmer. Performed well here and the Sony Open is similar where he played well earlier in the year.
If you want two long shot bets I'd also advise The 160/1 Jim Furyk and the 400/1 Josh Teater. Both pop up on the metrics although neither will probably have a chance. Maybe do Top 20 or something with them? Not sure. Not actually advising them just hey if you want a lottery bet those are the ones.
Follow @SBTSportBetting