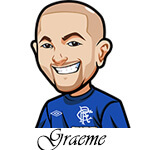 Follow @SBTSportBetting
(Picture Credit: CBS Sports)
Hi everyone,
Welcome to the Sports Betting Tips for December 25th, 2019.
First of all Merry Christmas to all. Hope you had a good day. And if you didn't? Well it's going to get good with FIVE NBA Games taking place today.
I know I'll be stuck doing the usual family stuff but I'll find a way to navigate to the TV or watch the games on my phone, so I can't complain too much can I?
So with five games on the board let's tip all five of them shall we?
Why the heck not.
Celtics at Raptors Bet:
Big game for the Raptors who have a good record at home this season of course and a great record against the Celtics at home.
Celtics come in with three wins in a row and Enes Kanter is playing. Gordon Hayward may be back.
Raptors have some extremely brutal injuries but one thing they have shown to me lately is heart. They have it. They will fight till the end and I think they just might do it here.
Bucks at 76ers Bet:
First of all big props to Philly for what they're doing this season. Some impressive stuff out there and if they get a few things sorted, they're a legitimate finals contender.
However they're not the Bucks. or close to it in my opinion.
The Milwaukee Bucks have just been absolutely incredible all season long. They look like they are on another level. Games are raely close. They are dominant and they do absolutely everything right.
They're coming in on the back of another little win and you just know they are going to want to put on a performance on Christmas Day. Giannis rocked Philly last time and the big man is going to be doing the same again.
It's a tough day in terms of bets but this is my favourite. Bucks -3
Rockets at Warriors Bet:
This is going to be a bad day for Warriors fans in my opinion. They just can't keep up with this insane Rockets offense. Rockets have been putting up 130+ points on the road a couple of times recently. Now against a depleted Warriors squad? Can't see it. Warriors to their credit come in with a couple of wins but it ends here.
I think Warriors have a ceiling of about 115 points and that won't be enough here. I can't see them getting anywhere near that as the Rockets go to town.
Clippers at Lakers Bet:
Lakers will have LeBron James and Anthony Davis back I believe. Although who knows if they will be 100% or not.
Lakers of course got beat by the Clippers early in the season. And Clippers didn't have Paul George then.
Lakers had that tough loss to the Bucks and I just think the Clippers are the better team here. LeBron and AD can't be 100%.
Pelicans at Nuggets Bet:
9.5 point spread here. Funny when this was made obviously the Pelicans were expected to be a contender.
Pelicans have won a couple lately which is nice.
Won't be enough against the Nuggets. This is a hard fighting team who are riding that Lakers wave strong and will demonstrate why they are big favourites. It's a big point spread but I think they cover.
Follow @SBTSportBetting