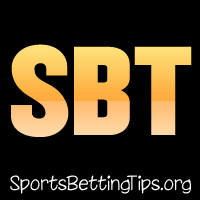 Follow @SBTSportBetting
A 2-1 night on Decemberd 23rd, 2019. There were no NBA games yesterday.
We were mere minutes away from a 3-0 night.
We had the 76ers -6 against the beat up Detroit Pistons. This was a fairly easy one as the Philadelphia 76ers put in an excellent performance to come in 125-109 winners. It was a fantastic team performance and Tobias Harris really stepped up.
We had Wizard vs Knicks to go over 229.5 points and that one wasn't too much of a sweat. The Wizards won 121-115 there in a nice and competitive game to put it over.
We got slightly unlucky with Heat -4.5 as that one was looking damn good. Heat won but it was only by 3 points.
It is of course the traditional Christmas Day NBA games taking place today.
We've got 5 on the board beginning at 12pm EST with the Celtics heading to TOronto. Then we've got the Bucks vs 76ers, Rockets vs Warriors, Clippers vs Lakers and finally the Pelicans vs Nuggets.
Bucks at 76ers Betting Tips:
The Bucks come in this one on a three game winning streak after picking up that big Lakers win. They followed that up with nice and easy wins vs the Knicks and the Pacers.
The Bucks are that team you just feel you can really count on you know? Philly won't be easy but it's not like they are unbeatable with losses against the Nets, Heat and Mavericks recently.
Giannis Antetokounmpo has just been incredible and you know the big man is going to step up here. Remember last time he played Philly and put up 52 points. Dude is a beast.
Joel Embiid is a beast of course but the Bucks have the defensive centers to neutralize him and I think it's going to be a tough game for him overall.
I respect what Philly have did this season but the Bucks for me are the team to beat and I just see Philly falling short here. Possibly by a fair amount honestly.
Go with Bucks -3
https://www.Bovada.lv
Rockets at Warriors Betting Tips:
The Houston Rockets come in on the back of a nice little winning streak where they have been putting up the points. On the road lately they have been killing it with 122 against the Clippers, 139 against the Suns and 130 against the Magic. They just seem to enjoy piling misery on home fans and they will do that here with a statement win over the Warriors.
I hate big point spreads but I like the Rockets to go to town on the Warriors – no Christmas presents here.
They're just looking phenomenal. James Harden and Russell Westbrook were big stars last year at Christmas and I expect it to be the game here at Houston.
Alas Eric Gordon won't be back yet he is going to be in January.
Either way I just think Rockets go to town here and on this big day, show their stuff. Warriors props to them for the 2 wins in a row but this will be a bad one.
Rockets -11
https://www.Bovada.lv
Follow @SBTSportBetting